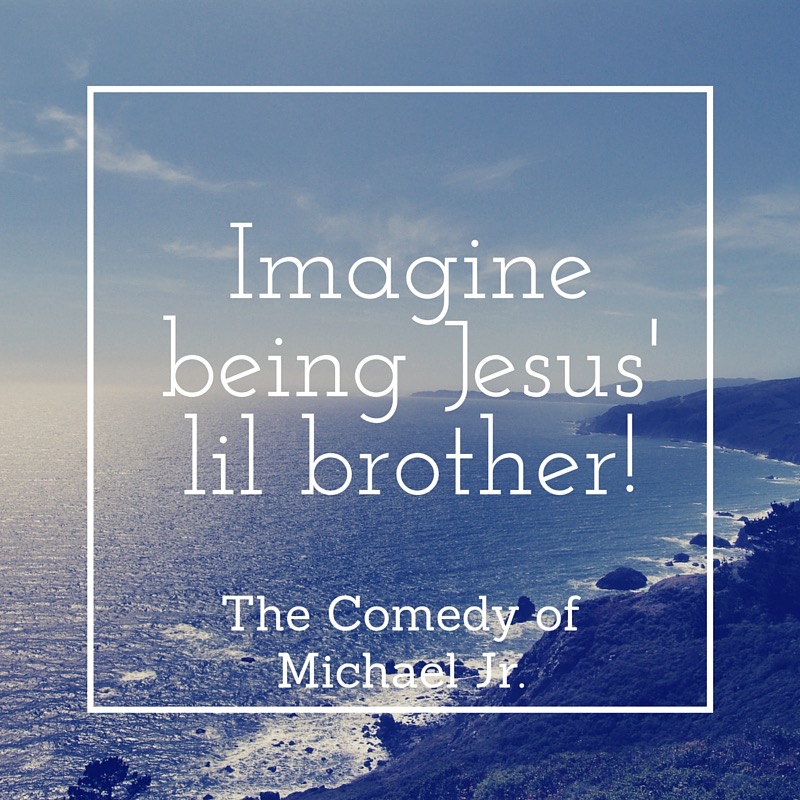 Can you imagine growing up with Jesus as your big brother?
No pressure! Right?
Comedian Michael Jr. has thought a lot about it, and it's just plain funny!
And since it's Fun Friday, I had to share his hilarious thoughts on the subject with you …
What scenarios could you imagine experiencing as Jesus' little brother? Share in the comments. Have fun. It's Friday!
Before you go, you ought to subscribe to Michael Jr.'s youtube comedy page.
And while you're subscribing to things, go ahead and subscribe to my blog so you don't miss a single post.
Imagine being Jesus' Lil brother! Hilarious Comedian Michael Jr. has! Watch! #Funny #laugh @Michaeljrcomedy Click To Tweet