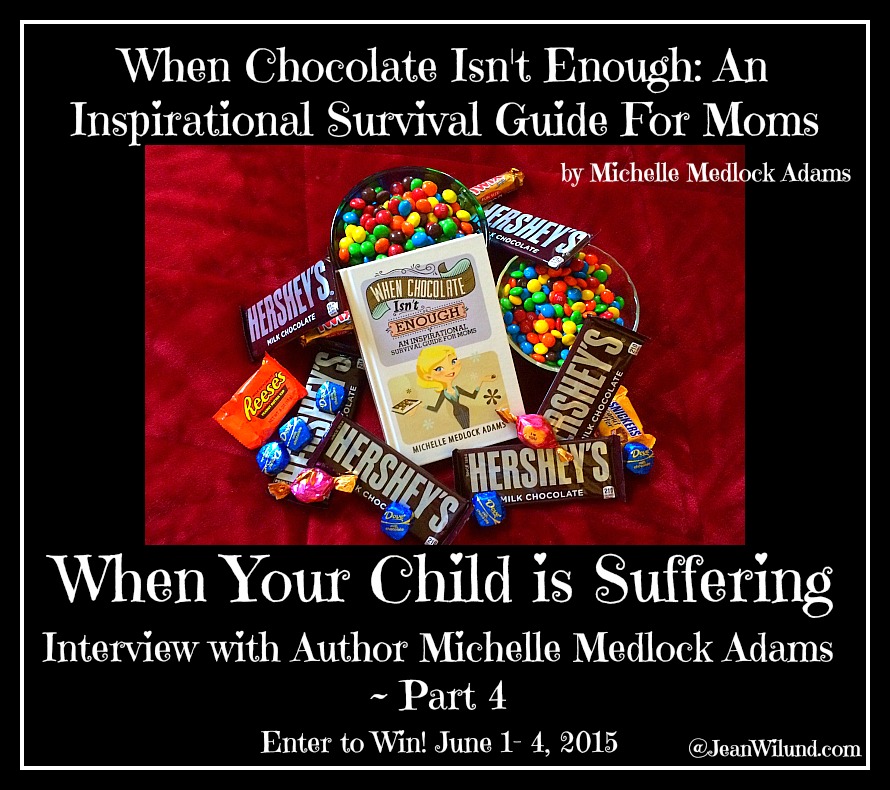 Andrea came running to the door screaming, "Mrs. Jean! Brittany got hit in her eyes by a bungee cord, and she can't see."
My legs lost all strength as the sound of her wailing in the backyard reached my ears.
Even thinking about that moment weakens me over ten years later.
I hurried to Brittany, praying every step of the way.
"Father God, You do all things well. If Your plan is for Brittany to live blind, then I accept it, and I'll trust You in it. But Father, if it's not, then I pray You will get us to a doctor right away and heal her eyes. Give me the strength and ability to remain calm. Help her calm down, too, Father. Please, help my child!"
The sight of Brittany was terrifying. She was screaming out my name, reaching frantically around for me, in pain and terrified. 
I took my precious child into my arms and guided her to the house. And I prayed.
Andrea stayed by Brittany's side while I scoured the internet for an eye specialist. And I prayed.
They told me I could bring her in right away. They said to hurry. I prayed.
I can't even remember the doctor's name, but he was a most kind and gentle doctor.
He rushed her in and checked her eyes. After the exam, he told me that most times accidents like this cause retina detachment, which is very serious. But Brittany's eyes were completely fine. He saw no damage.
We praised God all the way home!
In one afternoon, I went from sheer terror to exultant praise.
Michelle Medlock Adams, author of When Chocolate Isn't Enough: An Inspirational Survival Guide for Moms, didn't have the benefit of a quick release from watching her child suffer.
But God met Michelle and her daughter in their pain and taught them more about His overwhelming grace.
Here's their story and Michelle's helpful words of wisdom for moms whose child is suffering:
Jean: I know from reading your book that while your resume may make you look like you live a perfect life, you and your family have been through painful struggles when one of your daughters was suffering.

Watching a child suffer is the worst for a mom.

What would you say to the mom who's child is suffering?

Michelle: I don't always do it right. I am as real as they come.

If you're in this world, you'll go through stuff, no matter who you are.

Afterwards, we'll look back and see that it was all worth it, but in the moment it's hard. When the bad stuff comes, it's hard.

Our struggle was anorexia.

I couldn't believe that one of my girls could go through this.

I'm the affirming mom!

I've written many stories about anorexia for newspapers and magazines. I was so aware of it.

The fact that my daughter had it didn't make sense.

I did everything right.

I felt such guilt.

How did I fail her?

I had to get over that before I could help her.

God said, "Are you going to give this to Me? It's not your battle to fight."

Even if you missed it somewhere down the line, that's not important. 

What if's and why's get you nowhere.

It's not your job to fix your child. Your job is to stand in the gap and pray for your child in a focused way. Love and pray for your child.

At the time, it may not feel like things will get better, but God will provide.

God knows what He's doing in the things that He lets happen in your life.

God provided for Ally. And now we see how God is using it to help people in the industry she's in. Anorexia is common in the fashion industry. She can point them to God because she gets it!

Remember that God is still in control. He's never left the throne. He's right there fighting with you. You can trust Him with your child.

It's really hard for us to dedicate our child to the Lord. We think we know better than Him. We want to take them back.

It's not a one-time thing of giving our child to God. We have to say, "I know you've got this, God," and then give them to God again. 

And our other children need us, too. There's never enough of us to go around.

During Abby's freshman year in college, she was on an athletic scholarship. She wanted us to come to her game, but Ally's condition was serious.

We couldn't be in every place. That was so hard.

Don't carry guilt!

God will restore to you the years that the locusts have eaten. (Joel 2:25) He's doing that for us now.

Abby is in her senior year and is student teaching here in her home town. Now is our time with her.

Ally has moved far away, and Abby is now local. We have one precious year with her before she goes off on her own.

No one can ever prepare you for when something happens to your child.

It's important to pray for them and remain in Christ.

They're His!

To be continued . . .
"No one can ever prepare you for when something happens to your child." Too true!
And when it does, it feels like it's happening to you. 
If my child gets cut, I bleed.
If I feel even partially responsible for my child's injury, I bleed out.
But as Michelle said, we can't carry the guilt. Those if only's will kill us and not help our child. 
But it's so hard at times.
I gave Brittany the bungee cords to play with.
Guilt jumped all over me. If she wound up blind because of it, I knew I'd have to figure out how to live with that guilt.
I'd have to do what Michelle said. I'd have to give my guilt and my child over to God, a lot.
I'm so thankful it wasn't God's will for our lives at that time for Britt to be blinded.
I'd give up ever drinking coffee again if God promised that none of my children would ever have to suffer again.
Some of you understand how major that is for me. 
Yet, do I really want that?
Yes.
And no.
I absolutely can't bear for my children to experience pain of any sort. I don't even like beating them in a game — although I can do it.
But as I look back over my life, in those moments of deep pain, God met me. He faithfully taught me priceless truths about Himself that's made all the difference in my life.
He could teach me those same powerful truths when life is great, but I'm not as interested in stepping out into life-altering faith when I don't have to.
God quite often has to lead us down the valley of the shadow of death to get our attention.
But to really know Him and His power is worth it all.
Do I really want my children not to know God in every way that He can be known?
They'll never really know God as their comforter until they need comforting.
They'll never really know Him as their rescuer until they need rescuing.
They'll never really know Him as All-Sufficient until they're at the end of their rope.
No, I'm not asking God to throw my children into a fiery furnace or a lion's den so they can experience the wonder of His rescue.
I'd rather He just point them to the stories in the Bible from the safety of their home.
But I am praying that God does all He knows He needs to do to draw them as close to Him as they need to be — and to do it as GENTLY as absolutely possible.
I think that's a fair prayer for a mom.
What about you? What have you found that helps you through the times when your child is suffering? Please share with us in the comments.
If you've missed any of the earlier posts this week with my interview with Michelle, please check them out. You really don't want to miss them. Follow the link at the bottom of the page with the left arrow. 
---
Remember, today is the last day to enter to win Michelle's fabulous book and some awesome chocolate. Log in and leave a comment to enter. I'm excited to see who's going to win it. I'll announce it tomorrow!
---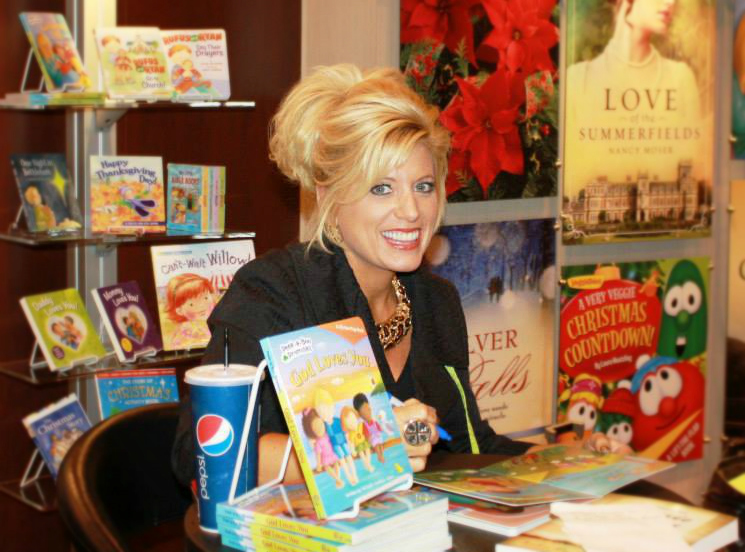 Michelle Medlock Adams is an award-winning journalist and best-selling author, earning top honors from the Associated Press, the Society of Professional Journalists and the Hoosier State Press Association. Author of over 70 books and a regular blogger for Guideposts, Michelle has written more than 1,000 articles for newspapers and magazines since graduating with a journalism degree from Indiana University.
Michelle is married to her high school sweetheart, Jeff, and they have two college-aged daughters, Abby and Allyson, as well as a miniature dachshund and four cats. When not writing or teaching writing, Michelle enjoys leading fitness classes at Priority Fitness, and cheering on the Indiana University Basketball team, the Chicago Cubbies, and the LA Kings. www.michellemedlockadams.com.  Connect with Michelle also on Facebook, Twitter and Instagram.
---
Click to Tweet: