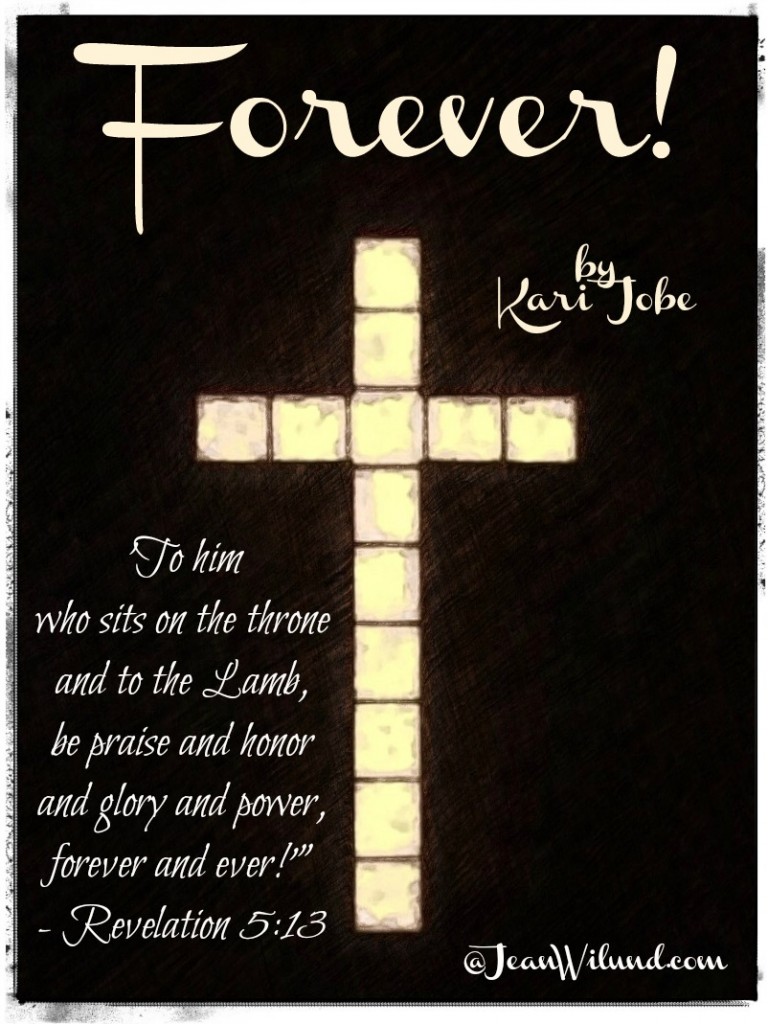 It's Passion Week. 
Christ's passion for us displayed for the world to see. 
I can't imagine how it would feel if we understood how great His love for us truly is.
Kari Jobe gives us a glimpse into the depth and breadth of Christ's passion through her song Forever.
Let's not miss Passion week.
Let's not miss its power and meaning.
Forever Christ is glorified.
Forever Christ is lifted high.
Forever He is alive!
Sing hallelujah!
"To Him who sits on the throne,
and to the Lamb,
be blessing and honor
and glory and dominion
forever
and ever."
~ Revelation 5:13
Whatever you're facing today, remember that Jesus Christ, the Lamb of God, has overcome.
For us.
For you. 
Trust Him today.
Trust Him forever.


Forever Christ is lifted high! #PassionWeek is here. Enjoy @KariJobe in #Forever. #Easter
Click To Tweet