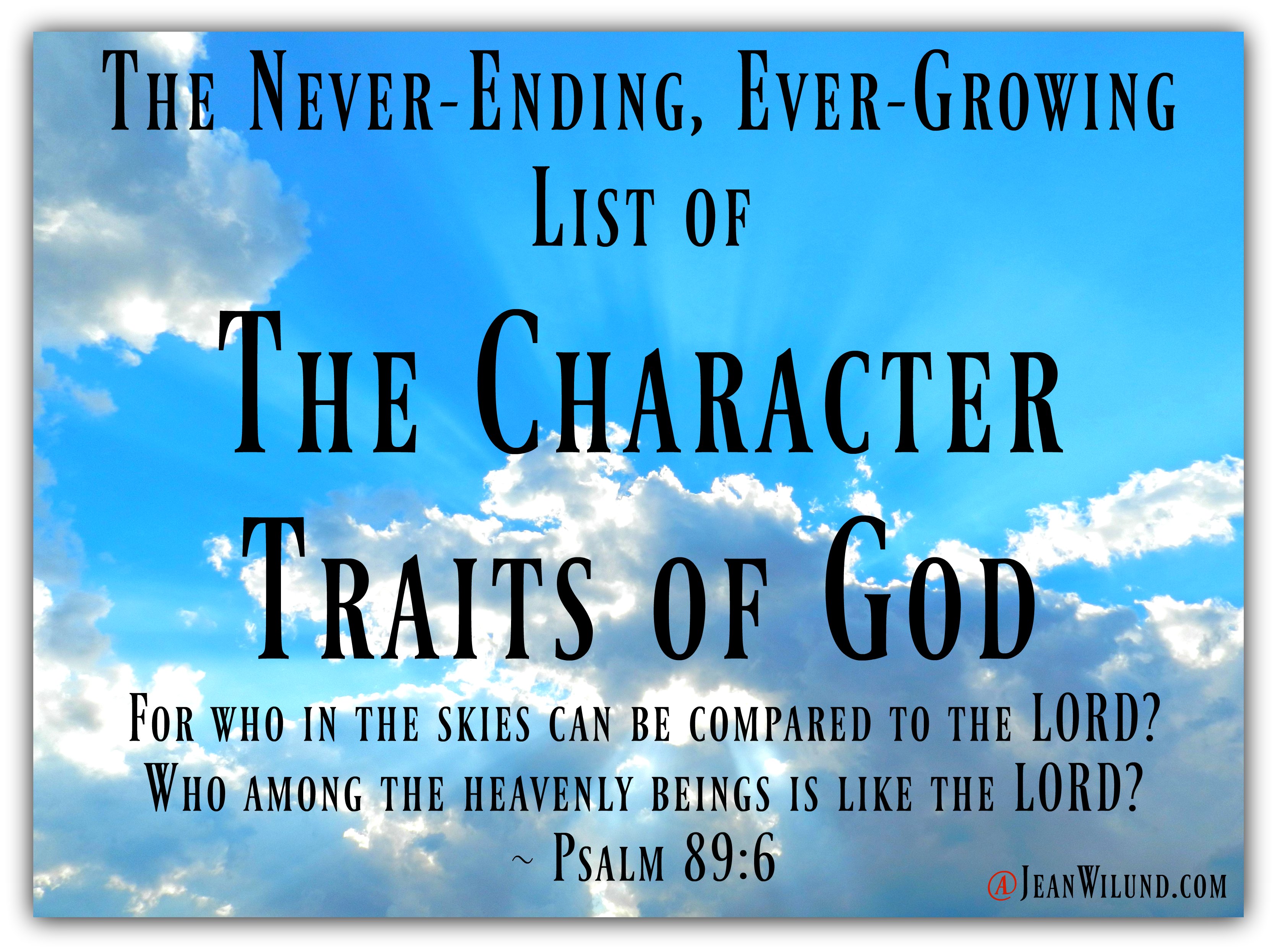 ________________________________________________________
"Once upon an always there was God."
   ~ Brittany Wilund, age 12
That, my friends, is probably the best way to introduce this never-ending, ever-growing list of the character traits of God: From eternity to eternity God was, is, and always will be.
And we need to know Him.
And we all will. But the sooner the better. Much better.
Since we never really know someone apart from knowing their character, we need to know God's character.
In fact, we need to train ourselves to intentionally remember God's character if we're going to trust Him before the moment we desperately need to trust Him crashes down on us. 
But we can't remember what we don't know. 
I learned that in school. My test grades proved the theory.
How would you like THE complete, exhaustive list of every single character trait of God? I would, but who could do that?
If God were small enough to be fully known,
He wouldn't be big enough to be God.
~Author unknown
I can't publish THE complete list, so I'm doing the next best thing. I'm sharing The Never-Ending, Ever-Growing List of the Character Traits of God. 
Let's get started with our first character trait — the first of many more to come in future blog posts:
[Read more…]