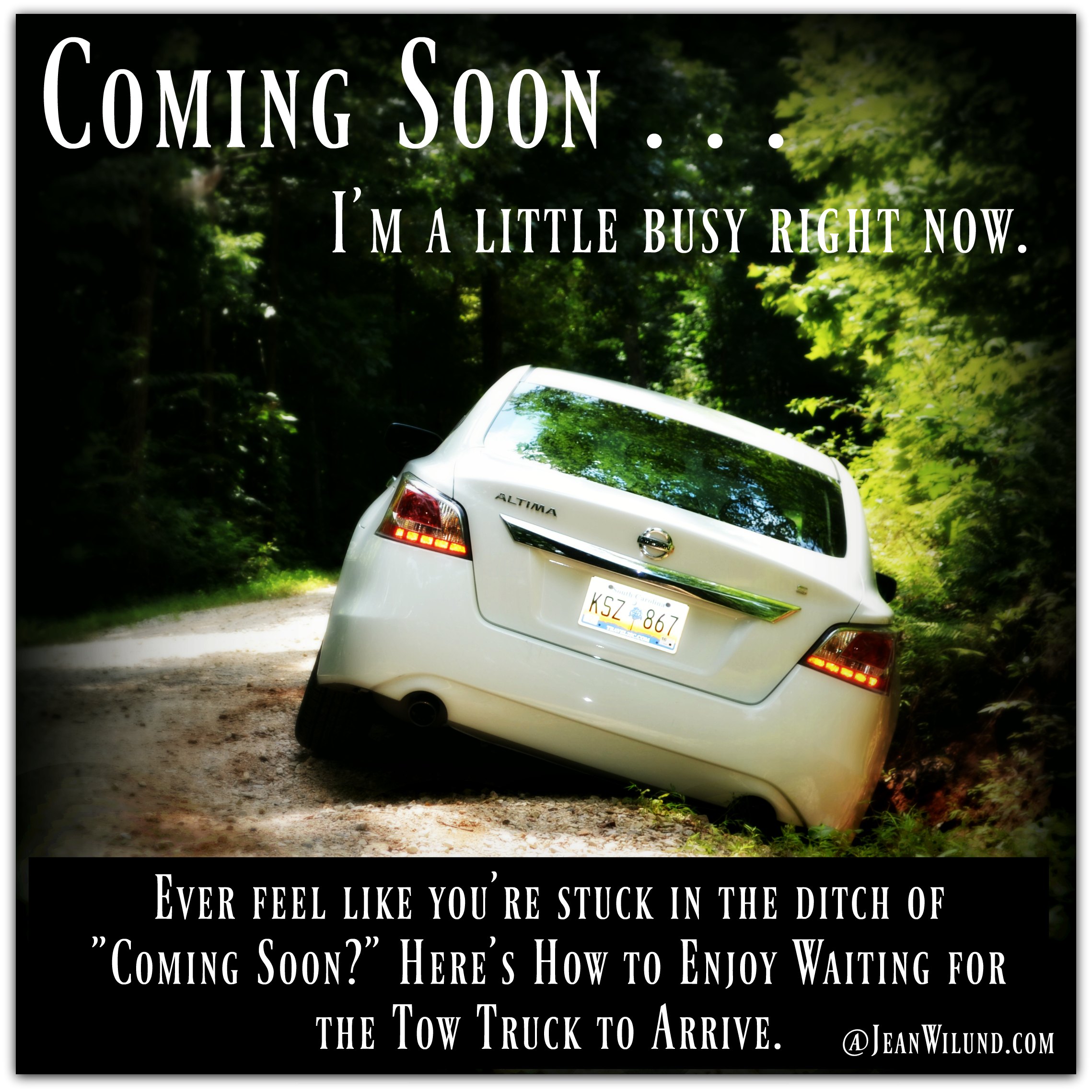 Coming Soon . . .
Sometimes I feel like my plans are stuck in a ditch.
I'm stuck in "Coming soon . . . "
I'm trying to get my projects to the finish line but stuff keeps coming up and knocking me off the road.
I'm busier than a squirrel trying to decide which side of the road it wants to be on.
I'd hoped to have many projects completed by now, but life happens and plans get changed.
As they say, the only constant is change.
Or is it?
Actually, a truer statement makes that statement ironic:
The one true constant is God, and He never changes.
Finally, something–Someone–we can count on.
Four Tips For When You're In A Ditch and Waiting for the Tow Truck
---