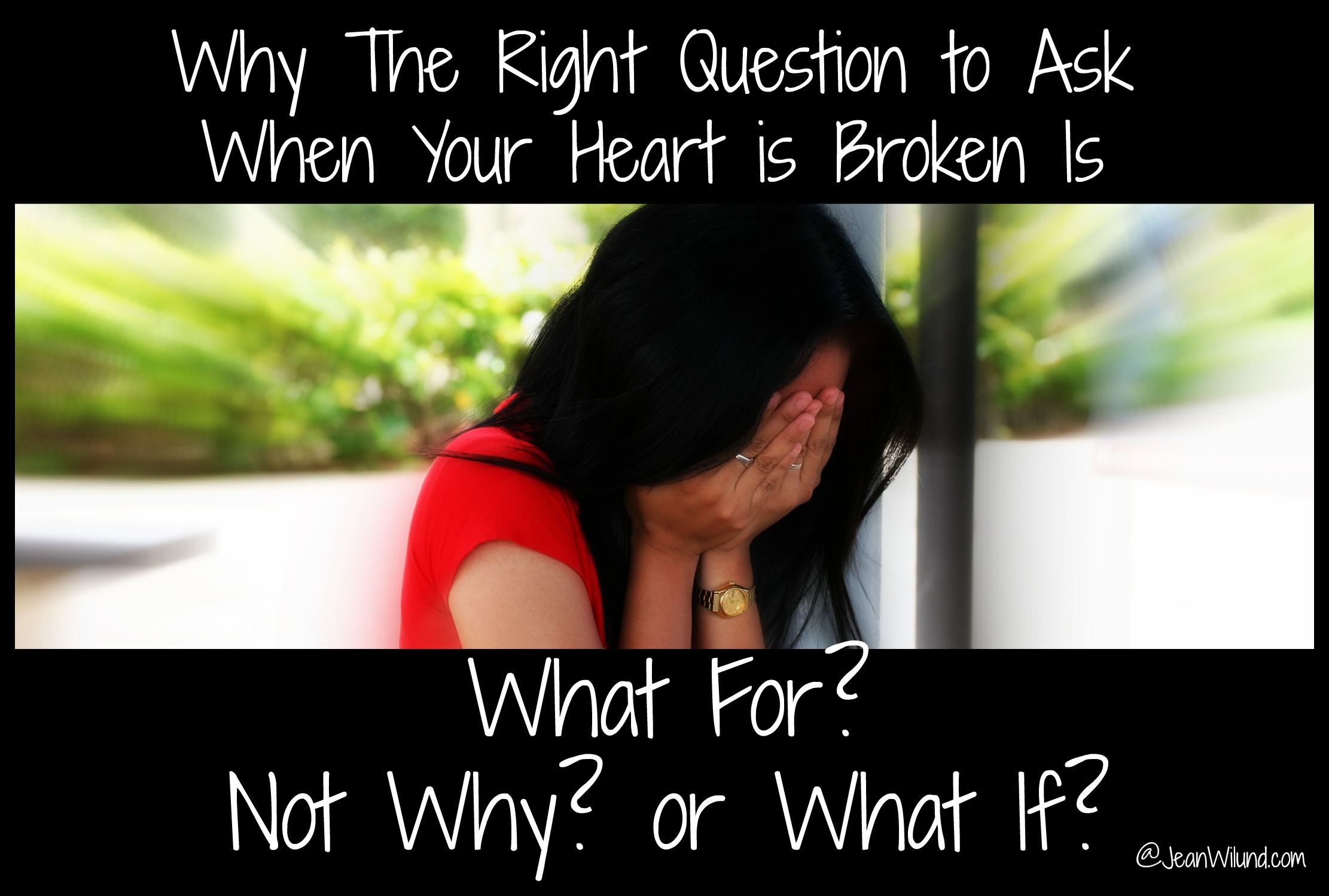 When your heart is broken, there's a right question to ask and some wrong ones.

My friend Traci should know. Her heart didn't just break; it shattered when her daughter Anna died in a car wreck on a lonely stretch of highway four years ago.

God taught Traci the right question to ask as her heart bled deep grief.

This question brings us comfort, healing, and peace.

Click the link to read her post: When Your Heart is Broken, Ask the Right Question: What For? not Why? or What if?