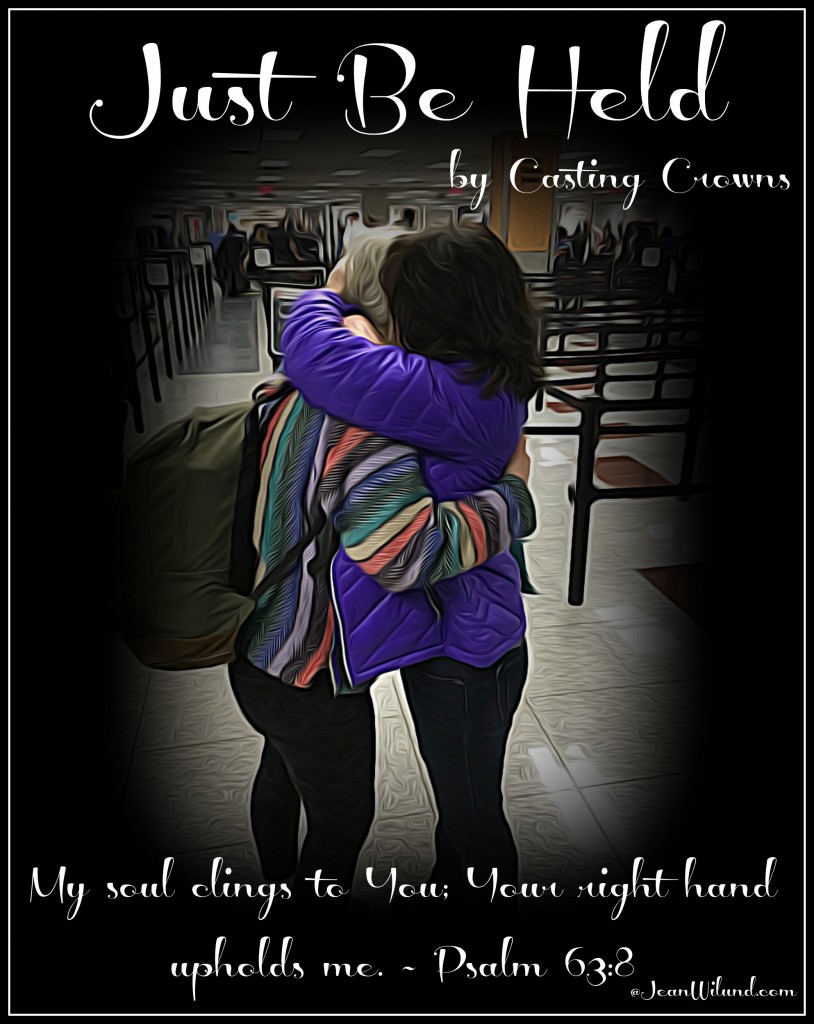 Standing at the Atlanta airport security, I wrapped my arms around my daughter Brittany, holding on to her as long as possible.
Letting go meant goodbye.
She'd walk through security and board her plane bound for Hawaii to live 4,677 miles away.
I finally let go and leaned into my husband Larry as she walked away.
I needed to be held.
Years earlier I held on, not to my child, but my rights.
I don't remember what Larry and I disagreed about. I just remember he was wrong and I was right.
He saw it differently.
I held onto my position, chained to my control.
In my heart, I heard these words: Lay it down and let it go, Jean.
"But he's wrong."
Lay it down and let it go.
Ugh. [Read more…]