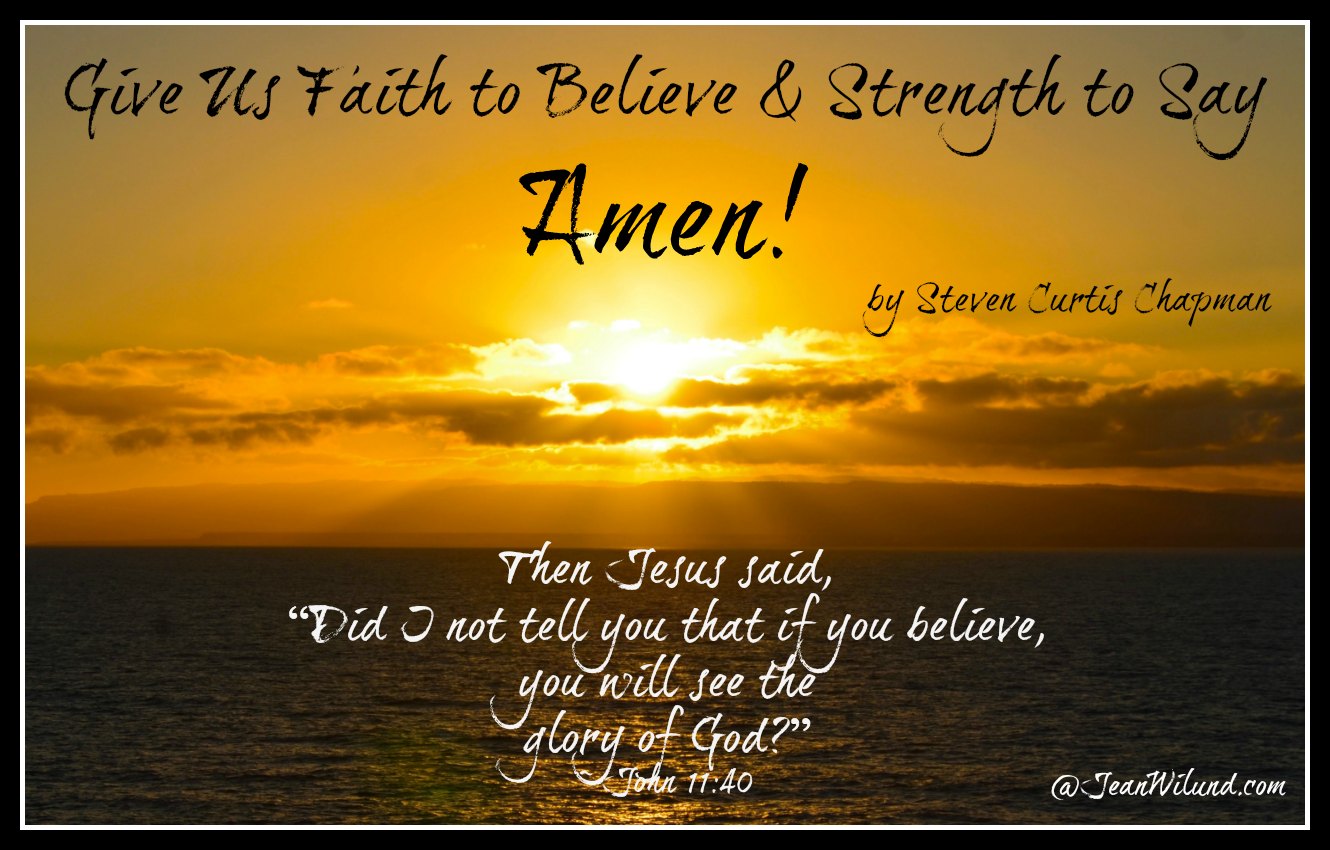 Marco.
Polo.
When I call, God, You are there. AMEN!
It's dark.
I AM the light.
When I can't see, God, You light my path. AMEN!
It hurts.
I AM the comforter.
When the pain feels too much, God, Your grace envelops me. AMEN!
Blessed be the LORD, the God of Israel,
From everlasting to everlasting.
Amen and Amen.
~ Psalm 41:13
You've given us Your life, Your love, and Your word.
Give us faith to believe.
AMEN.
Then Jesus said,
"Did I not tell you
that if you believe,
you will see
the glory of God?"
~ John 11:40
AMEN! [Read more…]