Down, But Not Out! Listen to "Grace Wins" by Matthew West ~ Monday Music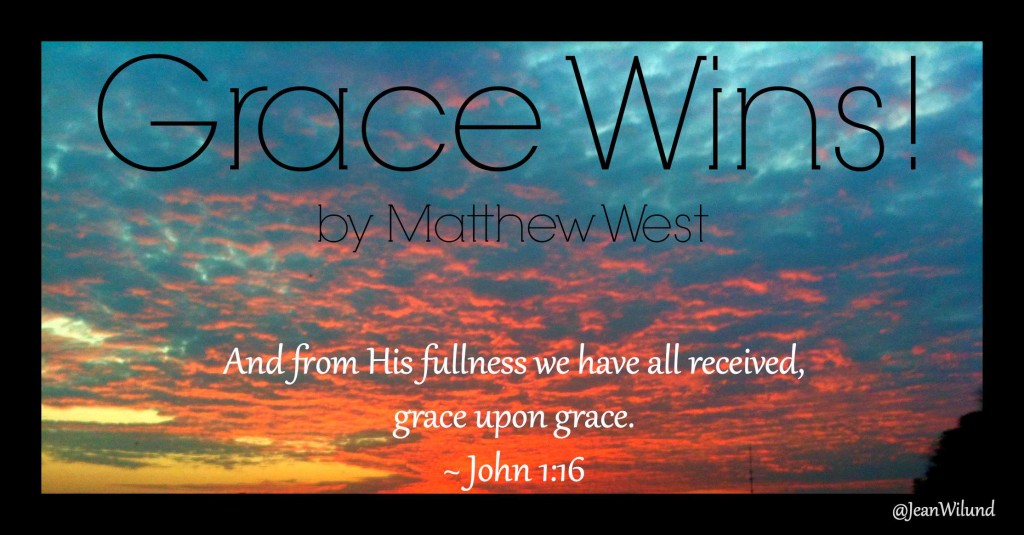 God isn't always fair.
If He were, we'd be sunk.
A friend once told me he feels he's lived a pretty good life and on that basis, he ought to go to heaven.
"If that's not good enough for God," he told me, "then God isn't fair, and He can just keep His heaven."
That statement is both heartbreaking and ironic. 
Think about it. By definition, in order for God to be fair, He has to treat us according to the rules and standard.
As God, He gets to be the one to set the rules and standard.
Let's take a quick look at them: 
but like the Holy One who called you,
be holy yourselves also in all your behavior;
because it is written,
"YOU SHALL BE HOLY, FOR I AM HOLY."
~ I Peter 1:15-16
There's also that short, but powerful, list called the Ten Commandments. They aren't suggestions. They're commandments.
When my dad commanded us kids do something, we didn't take his command as an optional suggestion. We jumped to obey.
If my friend truly wants God to be fair, then he's saying he wants God to judge him according to His rules and standard — His Holy and perfect standard.
And if my friend never chooses to bow his knee to God and accept Christ's work on the cross to pay for his sins, he will indeed get his wish. God will be fair.
It breaks my heart for him, but God's grace is his for the choosing. I truly hope he'll make that choice while he still can.
Fortunately for me, God has chosen GRACE over FAIR for His children.
It's never over for those of us who've trusted in Christ.
No matter what we're battling, God's grace holds us in His grip.
Too many times, I've been down — seriously down — but thankfully, because of God's grace, I'll never be out. 
Down maybe, but never out. As Matthew West sings, grace wins every time.
Grace upon grace! 
"And from His fullness we have all received, grace upon grace."
~ John 1:16
Let the powerful words to Matthew West's song "Grace Wins" speak encouragement to you today.
Never give up.
Guilt and shame fall away in the face of God's grace.
Who wants fair when we can have grace?
Grace wins every time!
---
Listen to Matthew West share the powerful story behind his song, "Grace Wins." He shares about two guys to whom God was wonderfully and graciously unfair.
They were down, but by God's grace, not out.
Grace won!