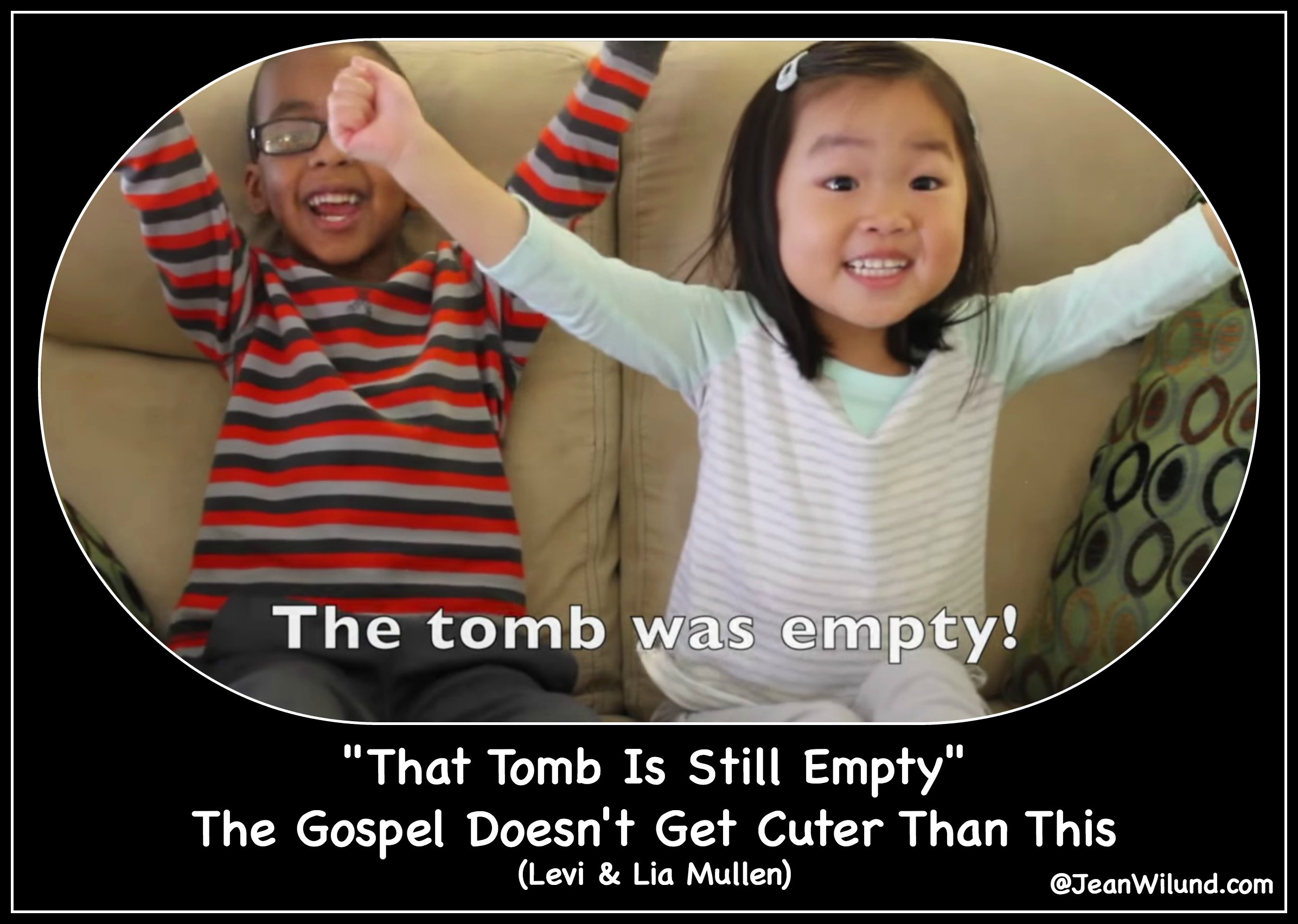 Easter is over, but in case you were wondering . . .
That tomb is still empty,

and Jesus still lives.

And that's the only hope for you and me and this crazy world that we live in.
Young Levi & Lia Mullen retell the good news of the Gospel — the Easter story — and it's never been cuter.
I've never actually thought of the Gospel as cute until I heard Levi and Lia share it.
They're irresistible as they share the powerful truth of the Gospel. [Read more…]