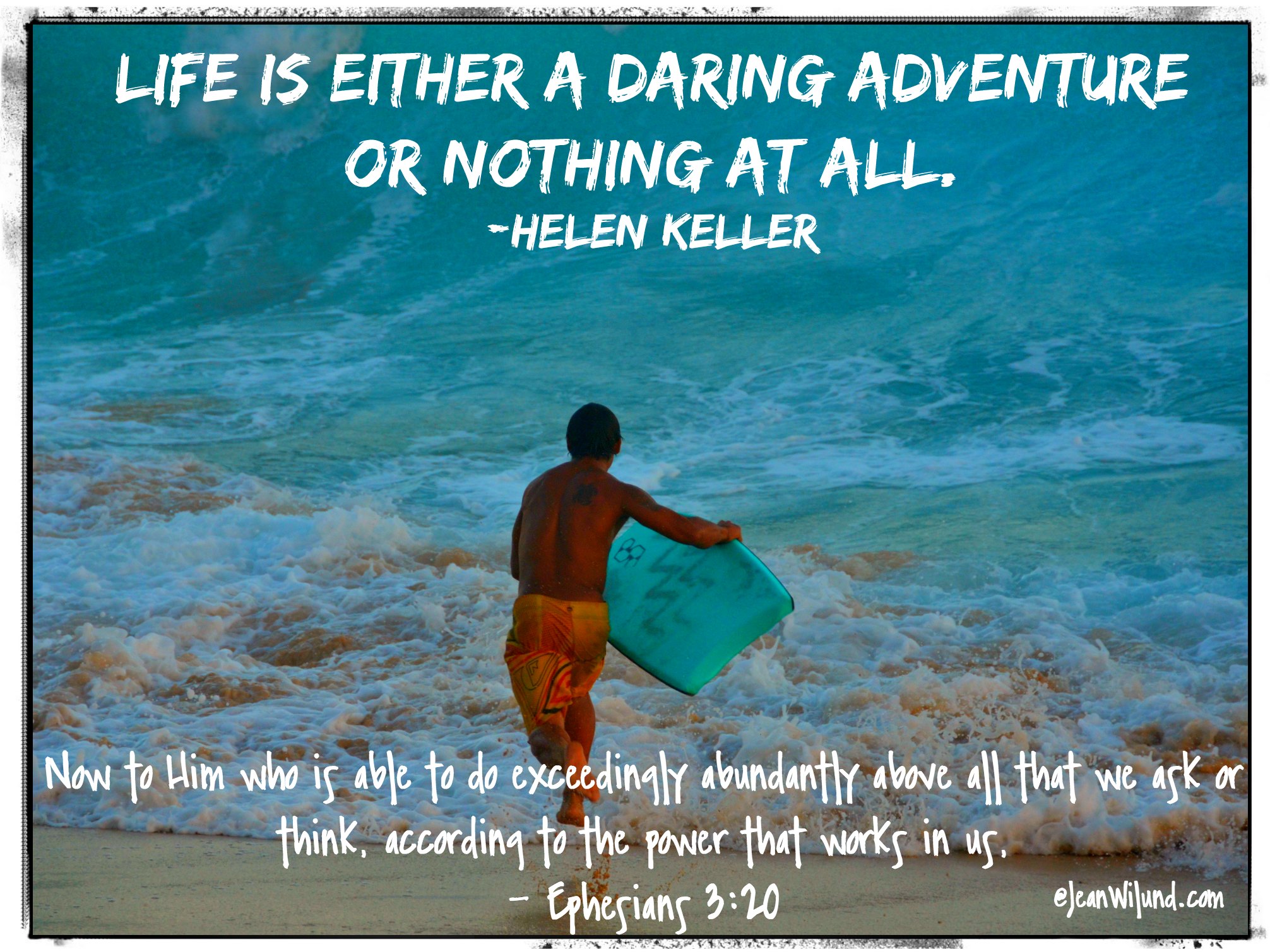 No Fear
The bodyboarder on the island of Kauai had no fear — or perhaps no sense.
He crouched on the beach and studied the waves.
Ignoring ones reasonable men would choose, he waited on the ridiculous waves. Waves that would tower over his head and possess the power to crush him.
Only then did he charge. Straight into them. Fearless.
Life is either a daring adventure or nothing at all.
-Helen Keller
Some of us stand before crushing waves and see terror. Others see a daring adventure.
As a staunch member of the former crowd, I snapped the bodyboarder's picture from the safety of shore.
In fact, I took all the pictures in this post from the safe sidelines.
Particularly at the Pipe Masters Tournament. [Read more…]