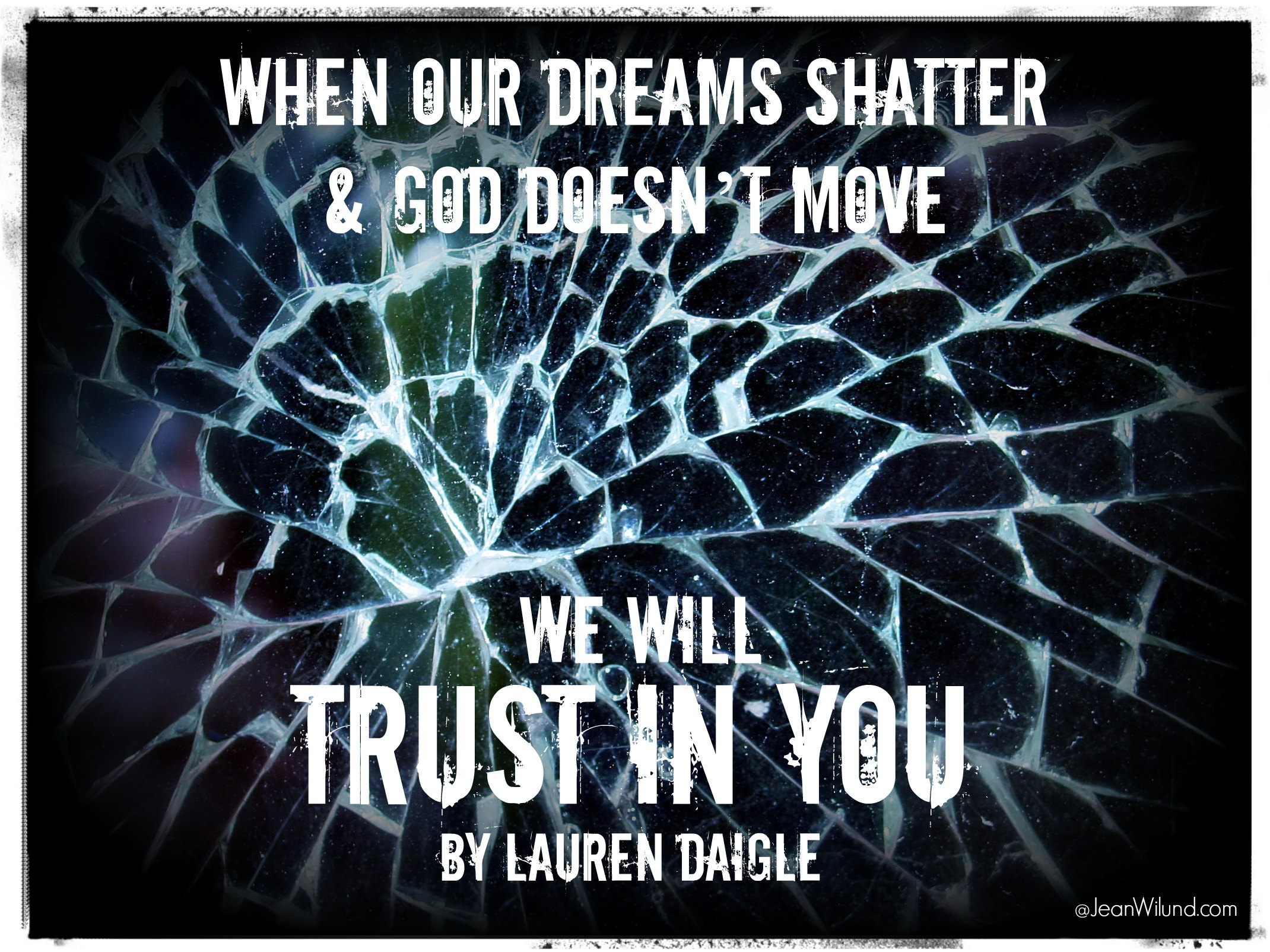 I'm going to a friend's funeral today.
Cancer.
I hate cancer.
Ten years ago this May, my mom died of cancer.
I lost my dad three years later. Not to cancer, but something else hideous and destructive.
God didn't move the mountains I needed Him to move. He didn't part the waters I wanted Mom, Dad and our friend Kyle to walk through.
But I will trust in Him.
Two days after Mom's funeral, I sat beside Dad. Our shoulders slumped with grief. Dad stared at the floor, fighting tears and hopelessness. 
I cried out to God. "Why did You leave us here without Mom? You know Dad's health is not well. What will he do?"
The answer immediately came to my heart. [Read more…]