What?!
---
There's much I don't understand. You're shocked, right? [Read more…]

Understanding Makes a Difference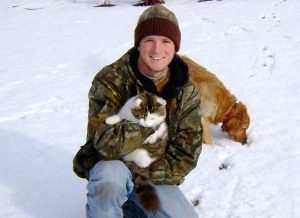 Our cat, Abi, loves our dog, Justice.
Justice fears Abi.
It probably stems from Justice's first night in our home. Our previous cat, Noir, jumped on his head and attempted to shred his face.
Noir didn't understand Justice would never hurt her. Now Justice can't understand Abi won't hurt him.
So, for the last seven years, Justice squirms away in fear whenever Abi rubs against his legs.
What we know and understand makes a difference.
In Part 1, we looked at what it means that God is All-Knowing. Today, we'll consider how understanding that makes a difference in our lives today.  [Read more…]