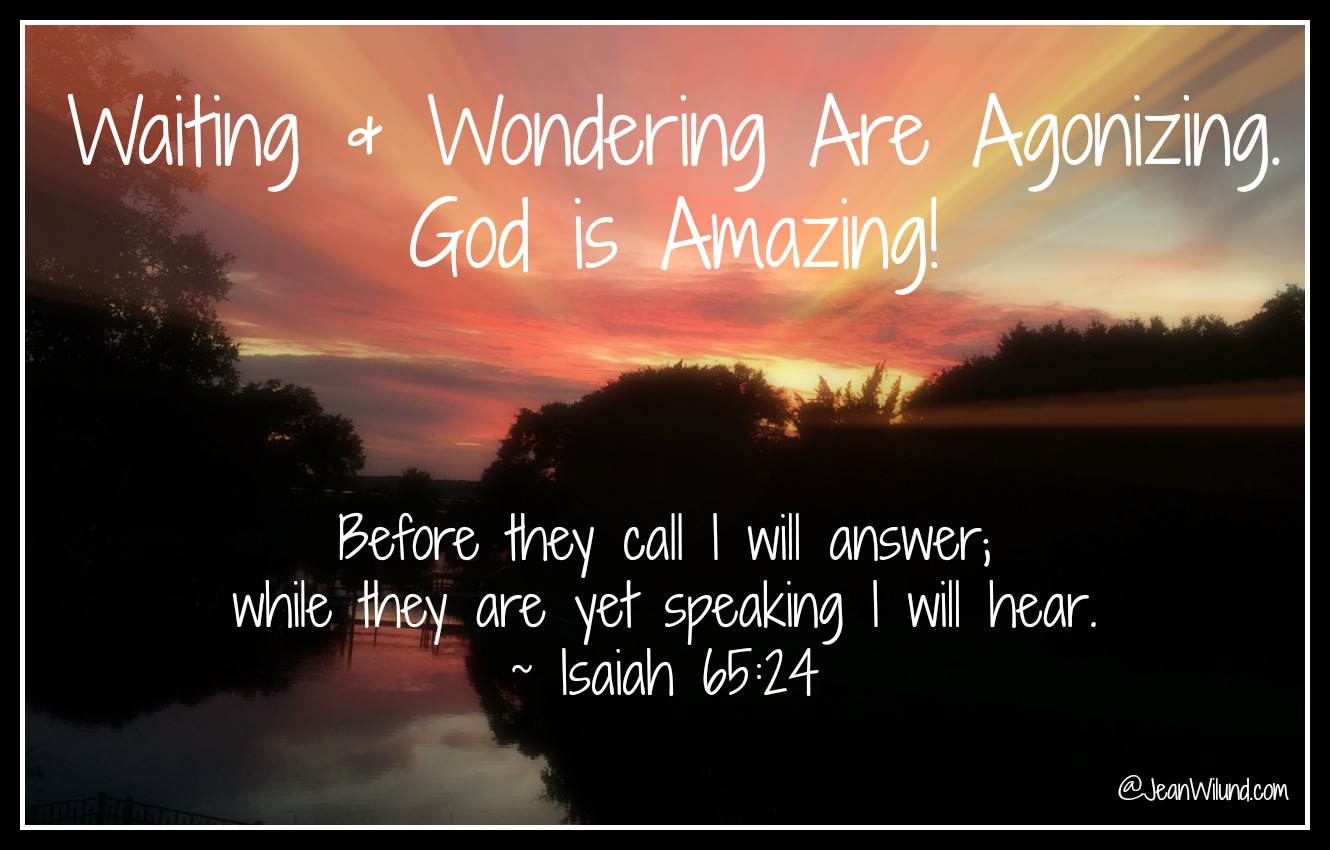 Waiting can be agonizing. Waiting and wondering can be torture. But God is absolutely amazing!
Yesterday God blew me away with His kindness and His ways in the midst of agonized waiting and wondering.
He doesn't always answer me in miraculous ways. Sometimes He doesn't seem to answer me at all. When He doesn't, He's no less amazing, loving, kind or powerful.
But when He does, I have to shout it out. So here it is:
I woke up yesterday with a heavy heart I couldn't shake.
I tried.
I reminded myself of the wonderful truths of God's sovereignty, kindness, and power.
How can a heavy heart stand in the face of that?
I'll tell you: [Read more…]