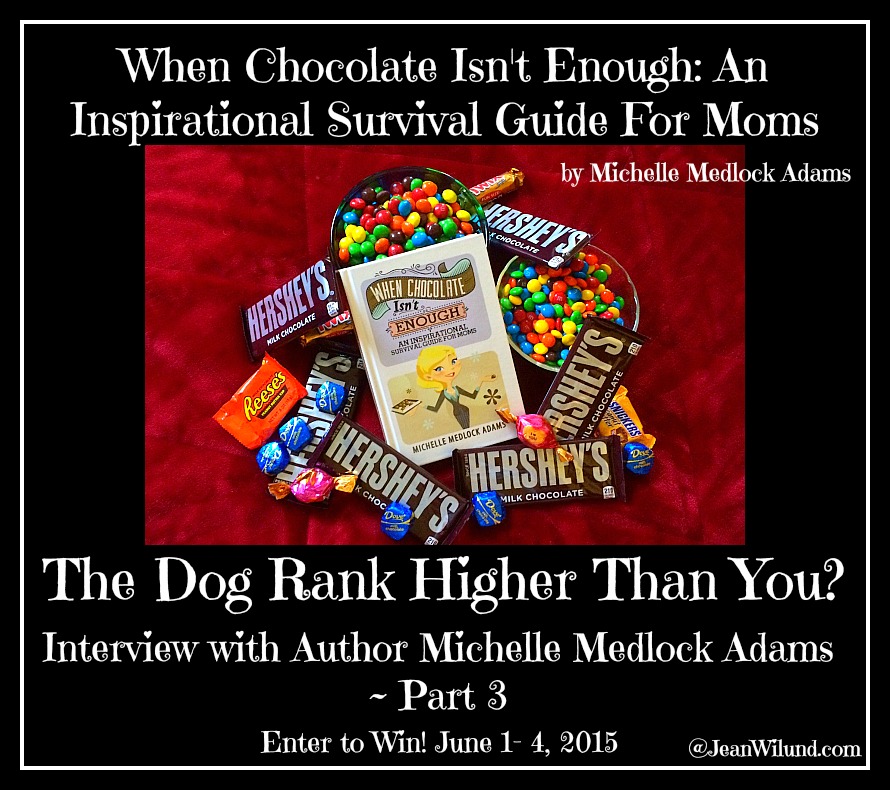 It happens in the life of every mom.
There comes a time when even the dog ranks higher in your kids' affection than you. 
It's even worse when you don't have a dog, and your neighbor's dog ranks higher than you. 
I've been interviewing Michelle Medlock Adams this week, the author of When Chocolate Isn't Enough: An Inspirational Survival Guide for Moms.
Enjoy this sneak peak at just such a hilarious moment in Michelle's life, ripped from her book: [Read more…]