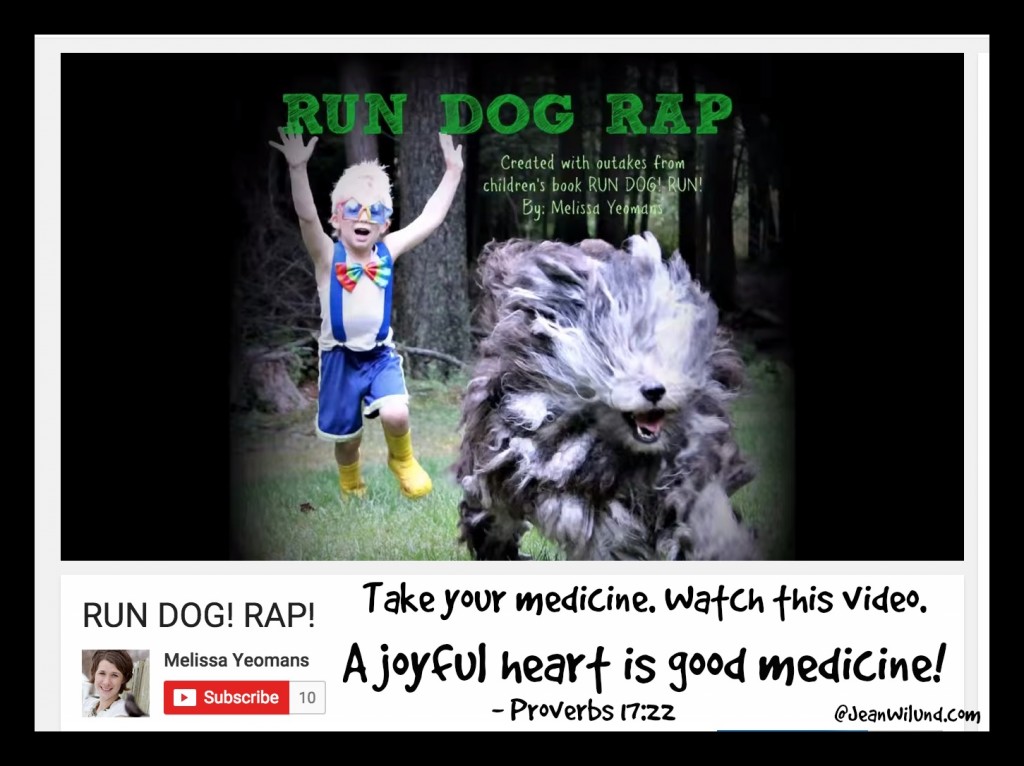 Sometimes I just feel like laughing.
Adorable little boys running with big shaggy dogs make me laugh, so I thought I'd share a laugh with you for Fun Friday.
If you've watched even a few seconds of the news, you know we in South Carolina have been living through an historic 1,000 year flood. With all the tragedy that it's brought, I thought we could all use a good, simple laugh.
There's no deep spiritual theology in this video. In fact, there's no theology at all, except that listening to this little boy rap and laugh will make your heart joyful, especially when coupled with his shaggy dog whose fur is flying in every direction. 
A joyful heart is good medicine,
But a broken spirit dries up the bones.
~ Proverbs 17:22 [Read more…]