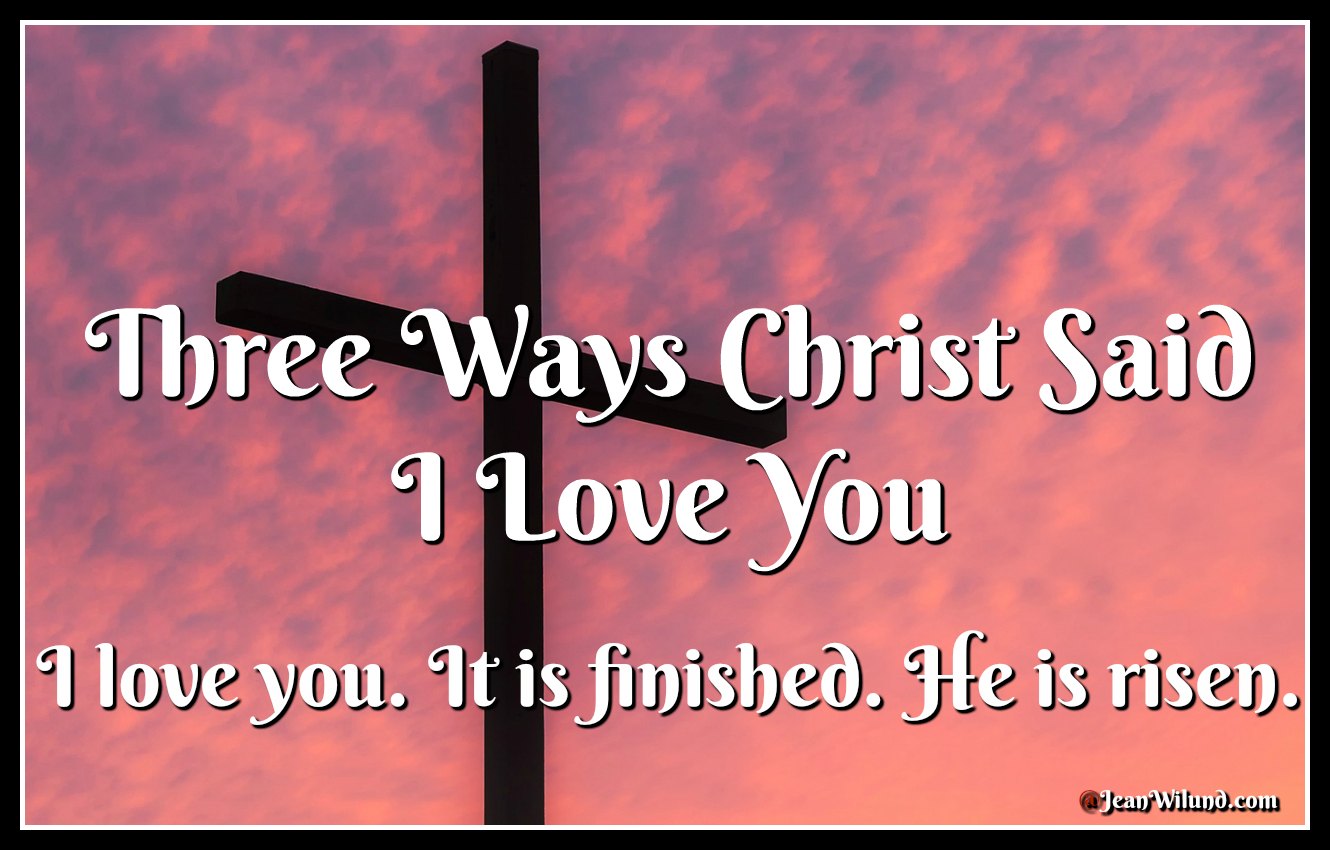 I love you. 
The three best words ever spoken. 
In French, they say Je t'aime.
In Italian, Ti amo. Spanish, Te amo.
Germans say Ich liebe dich.
But on Good Friday, Christ said I love you with three different words: It is finished.
With these three words, Christ had taken all our sin upon Himself and set us free from its destructive, powerful grip. He bought us eternal life.
No more would we have to pay the penalty of our sin. Christ paid it all. It is finished. 
I love you couldn't be said better . . . unless perhaps followed by three other words on the third day: He is risen.
On this Good Friday, let's focus on these three powerful, extravagant ways Jesus said to us, I love you.
Three Powerful Ways Jesus Said I Love You