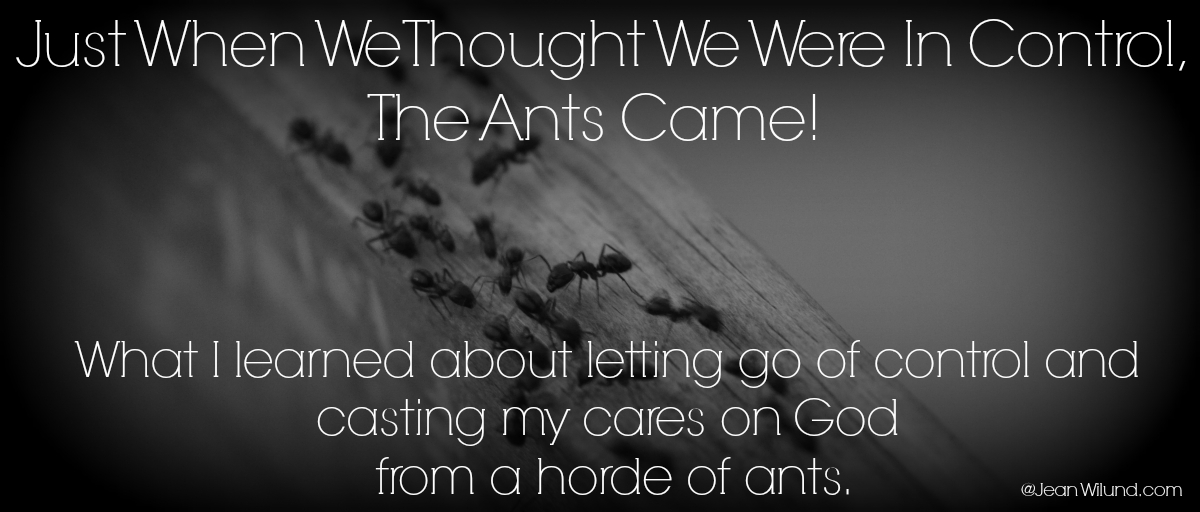 Melissa wanted control.
But then the ants came.
I'm getting ahead of myself, though. Let me back up.
My sister is moving from a large home overflowing with three generations of furniture and memorabilia to another state (my state — yay!) all by herself.
I drove down to offer what little help I could this week. I arrived to chaos.
Even the best of moves create chaos before order can be restored.
Melissa likes order.
A lot.
In her desperate attempt to control some aspects of this move, she ordered two oversized wooden storage crates delivered to her driveway.
She meticulously sealed boxes of clothing, comforters and blankets with strong packing tape and transferred them out of the cluttered house and into the crates.
There's nothing like neat rows of boxes lined up in a storage container to make you feel like you're gaining control.
The crates stood in her driveway as a testament to her small corner of sovereignty in this overwhelming move. 
Have you ever noticed that God has a way of reminding us that we're not really in control as much as we think?
The storage crates turned out not to be as useful for her move as we'd hoped for various reasons. We now needed to transfer the boxes out of the crates and back to the house.
I lifted one of the boxes and was greeted by a flood of massive, black ants pouring out of the smallest possible opening in the box — the box that I was holding. [Read more…]