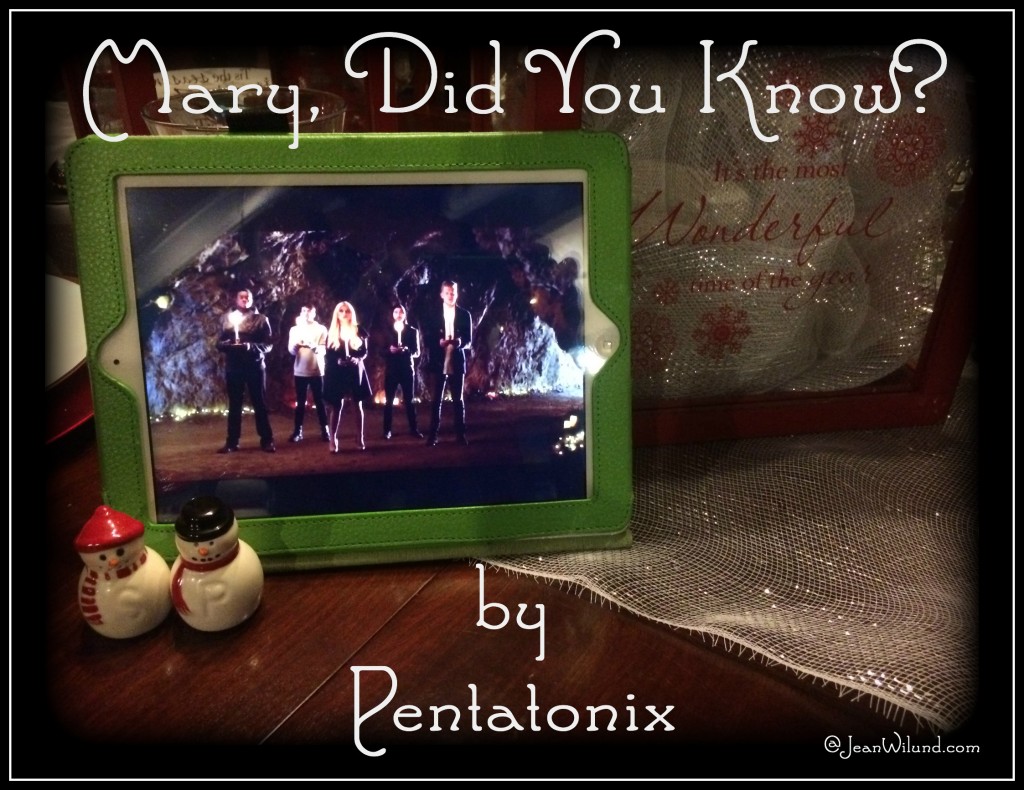 What was it like to raise the son of God?
Could Mary have had even a glimmer of understanding of all that being His mother would hold?
Each Christmas, I feature Pentatonix's rendition of "Mary, Did You Know?" because it's not only gorgeous, it's also a fascinating question.
And thus, back by my own popular demand, here's my Mary, Did You Know? Christmas post:
---
Mary, Did You Know
by Pentatonix
If this doesn't start the Christmas season out right, I give up.
Pentatonix's
"Mary, Did You Know?"
is, hands down,
the best version ever.
(It's so good, it demanded I use a bigger font to express its greatness.) 
I wouldn't have imagined a comedian could write such a powerful song, but comedian Mark Lowry did it.
Mark wrote Mary, Did You Know? while imagining what questions he'd ask Mary if he were sitting down with her over a cup of coffee.
Until the first time I heard this song, I'd never thought to wonder what it was like to raise the Son of God.
I don't know why it hadn't occurred to me to wonder before. It's a pretty obvious question.
I didn't wonder before, but now I'm mesmerized by the thought.  [Read more…]