Christian Writers Conference in Lexington, SC — This Saturday!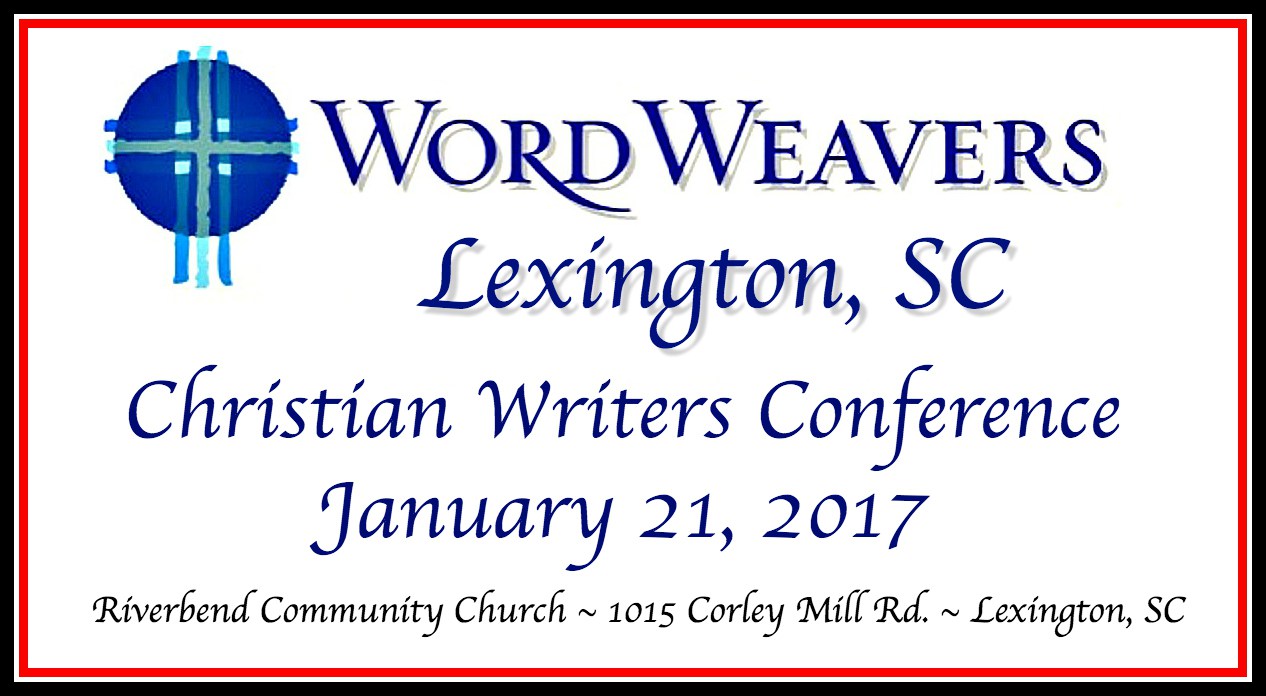 Are you a writer? 
Or do you think the Lord might be calling you to write?
If you answered yes to either — and live within driving distance of Lexington, SC — I invite you to join us for a Christian Writers Conference hosted by Word Weavers International.
But hurry. It's this Saturday, January 21st.
This is an affordable, one-day conference with workshops on fiction and non-fiction writing, as well as writing for children. 
You'll receive excellent training, spiritual encouragement, warm fellowship, fun giveaways, and LUNCH. 
For more information on the Lexington Word Weavers 2017 Winter Conference, CLICK HERE.
Hurry! Register today! Lexington, SC Christian Writers Conference on Jan 21st #AmWriting #Author #ChristianAuthor Click To Tweet