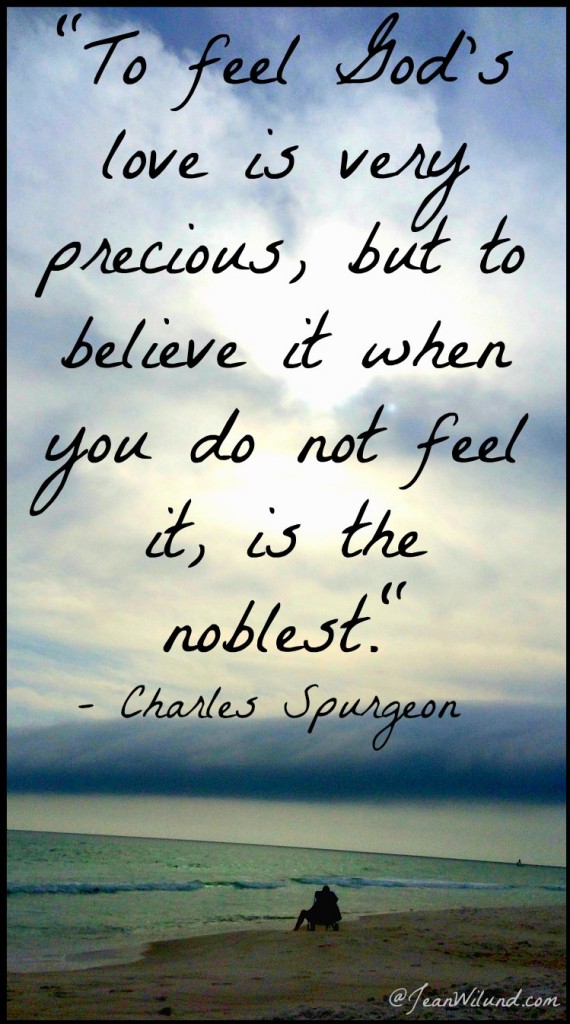 I still remember when it hit me.
God can't change.
He's forced by His own nature to be true to His nature.
Since part of His nature is love, He's forced to love me.
We all know we can't really force anyone to love us, so when I say that He's forced to love us, I actually mean, He just can't help Himself.
God loves. It's not just what He does, it's who He is. [Read more…]