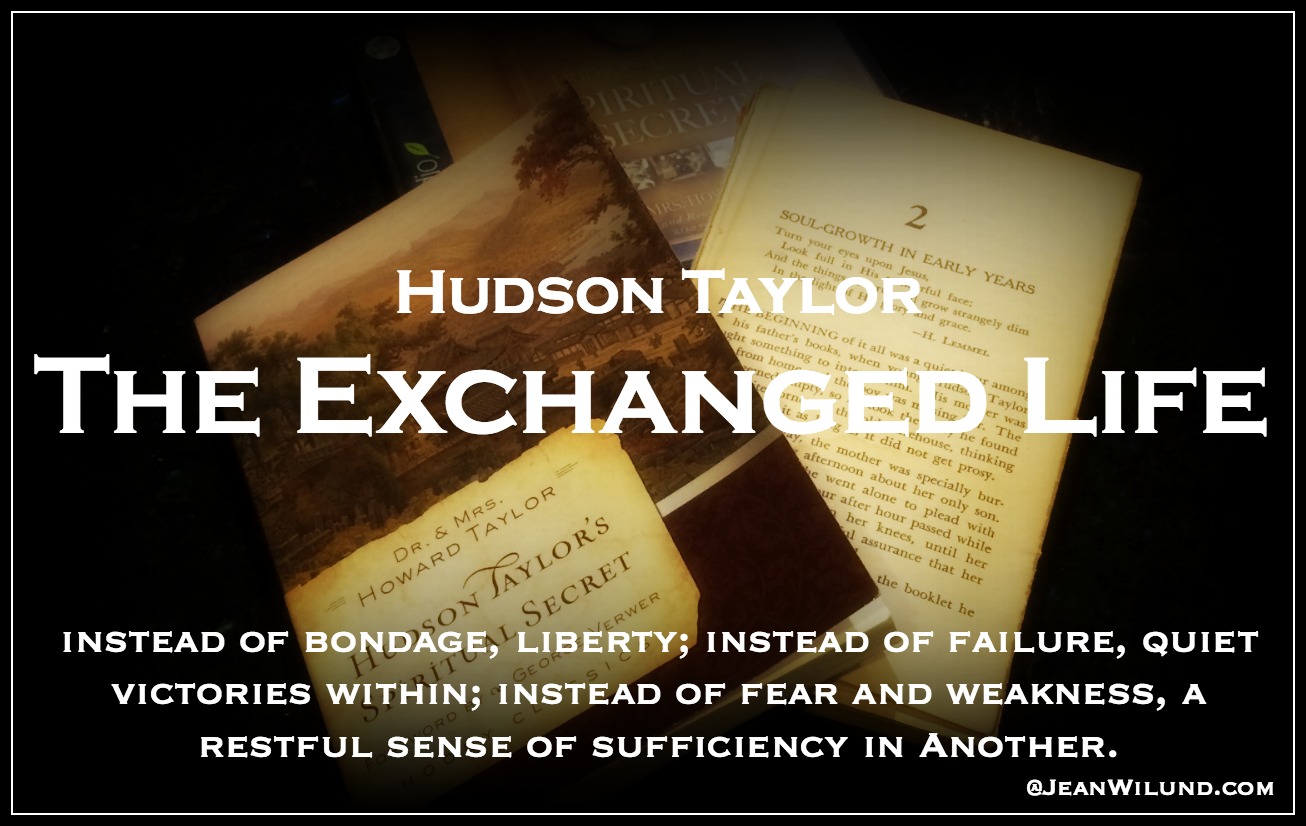 Few books have affected me as profoundly as Hudson Taylor's Spiritual Secrets. 
It's available on Amazon, on audio and CD, and on Kindle.
(At the time of this post, the Kindle version is only 99 cents. Order it today!)
Who is Hudson Taylor?
Excerpt from the back of the audio CD:
You may be unfamiliar with the spiritual magnitude of Hudson Taylor, a great and godly man who was a pioneer missionary to China.
You will be amazed at the relevance of this man's life as you see how effectively he modeled the integration of truth, faith, humility, and obedience.
His secret of the "exchanged life," and his profound dependence on the Lord for every need, must be discovered by a new generation.
Physician, evangelist, administrator, visionary, compassionate husband and father–Hudson Taylor filled all these roles, and more.
He left a lasting mark on the great country of China, and few in the history of the Chinese church have accomplished so much with so little.
Hudson Taylor's life exemplifies how to wholly trust God because God is indeed enough. That was the "secret" by which he lived and it can be yours as well.
In my recent post about The Vine and the Branches by David Tryon entitled Jesus Said, "Abide in Me, and I in you." I said, "Huh?", I credit Tryon's writing and Hudson Taylor's for crystalizing my understanding of what it truly means to abide in Christ.
All of Hudson Taylor's Spiritual Secrets is brilliant, but Chapter 14 –– The Exchanged Life is the section I re-read the most.
In it, Taylor explains his breakthrough to understanding how to truly abide in Christ. 
I'm surprised I don't have this chapter memorized as much as I've studied it.
I long for The Exchanged Life to be more fully reflected in my life.
I've provided the transcript of the chapter in its entirety below.
I transcribed it from one of my many copies of Hudson Taylor's Spiritual Secrets. 
In fact, the copy I used is so worn, I've lost the cover and the first chapter.
But I've since ordered two new copies to replace the battered one.
I wanted two, so I can loan one out and still never be without one at home.
Smart, I know.
At the end of this post is a downloadable PDF of this chapter. But you really should buy the whole book. In fact, buy two copies.
Enjoy and prepare to be changed! [Read more…]