Helping you fall in love with God and His Word, and laugh along the way.
Welcome! I'm Jean, a recovering unraveled mess held together by the love of Christ and the truth of God's Word with a splash of coffee. If you want to dig into the Bible and share a bit of laughter, you've come to the right place. I'll keep the coffee, Bible study, and encouragement flowing for you.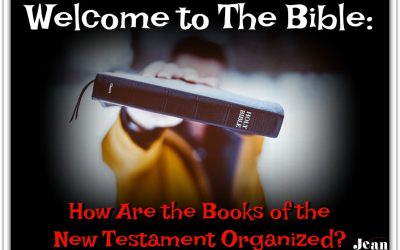 Confused Yet? If you were brand new to the Bible and started in the New Testament, it might confuse you at first. My friend Ray received a New Testament and started at the beginning -- like most people do with any book.  He loved the story of Jesus in Matthew and...
read more
JOIN THE MAILING LIST
to receive posts and resources delivered to your inbox!

CONNECT ON SOCIAL MEDIA

"Jean Wilund has the unusual ability to combine practical theology with subtle humor. A master of spiritual sleight of hand, she distracts us with laughter, picks the struggling pockets of our souls, and leaves behind priceless spiritual treasures."
LORI HATCHER
"You will know the truth, and the truth will set you free."
John 8:32