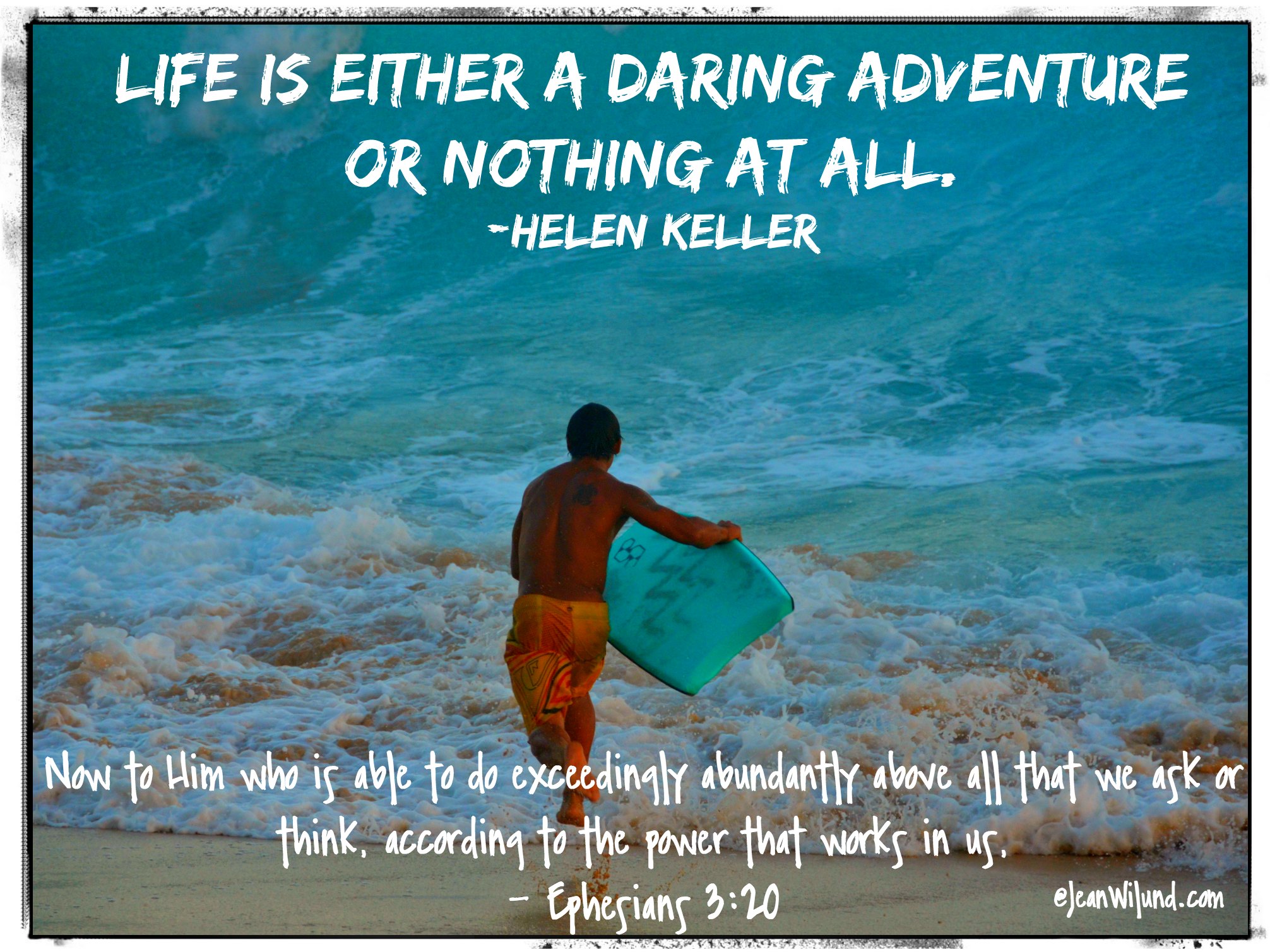 He had no fear.
The bodyboarder on the island of Kauai had no fear — or perhaps no sense.
He stood on the beach doggedly waiting for only the biggest waves before he charged recklessly into them.
Life is either a daring adventure or nothing at all.
-Helen Keller
Some of us stand before crashing waves and see only terror. Others see a daring adventure.
As I took the bodyboarder's picture, I belonged firmly to the former crowd.
I stood safely out of reach of the waves on the cool sand.
But what if I couldn't fail?
Would I have charged into the waves, too?
Yes, I would. All. Day. Long.
Now to Him who is able to do exceedingly abundantly above all that we ask or think, according to the power that works in us,
Ephesians 3:20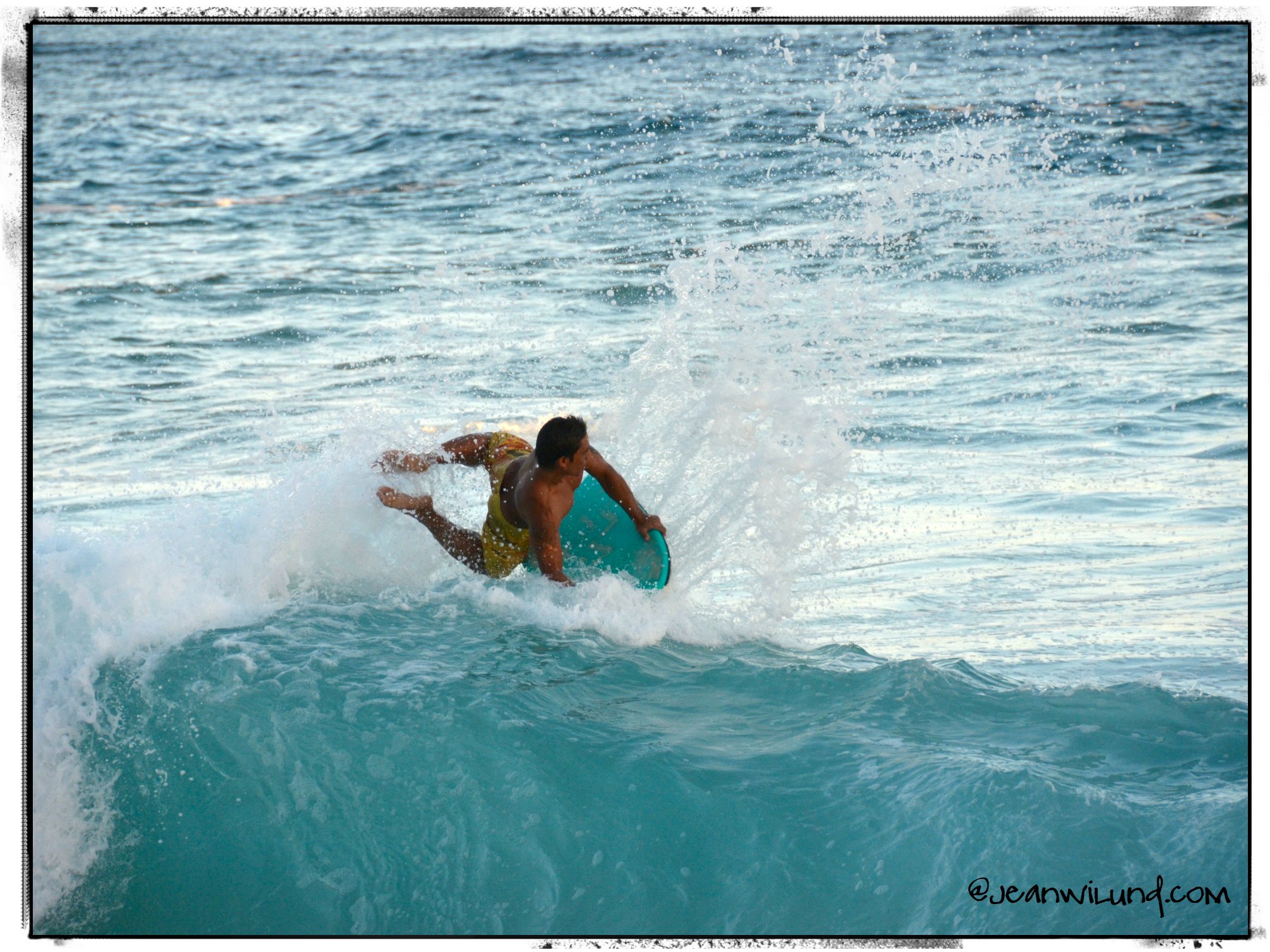 We don't have to go to Kauai to face waves. Life brings them to our doorstep.
You know that wave you're facing that makes you want to run?
Take it on.
Don't run away. Follow God right into it. With Him, we cannot fail.  
Just because we may wind up flailing through the air upside down doesn't mean we failed — or that God failed.
Success isn't always neat and tidy. Sometimes it looks suspiciously like failing. But when the day is over, we'll be glad we rode the wave. 
In the power that raised Jesus Christ from the dead, take on your wave.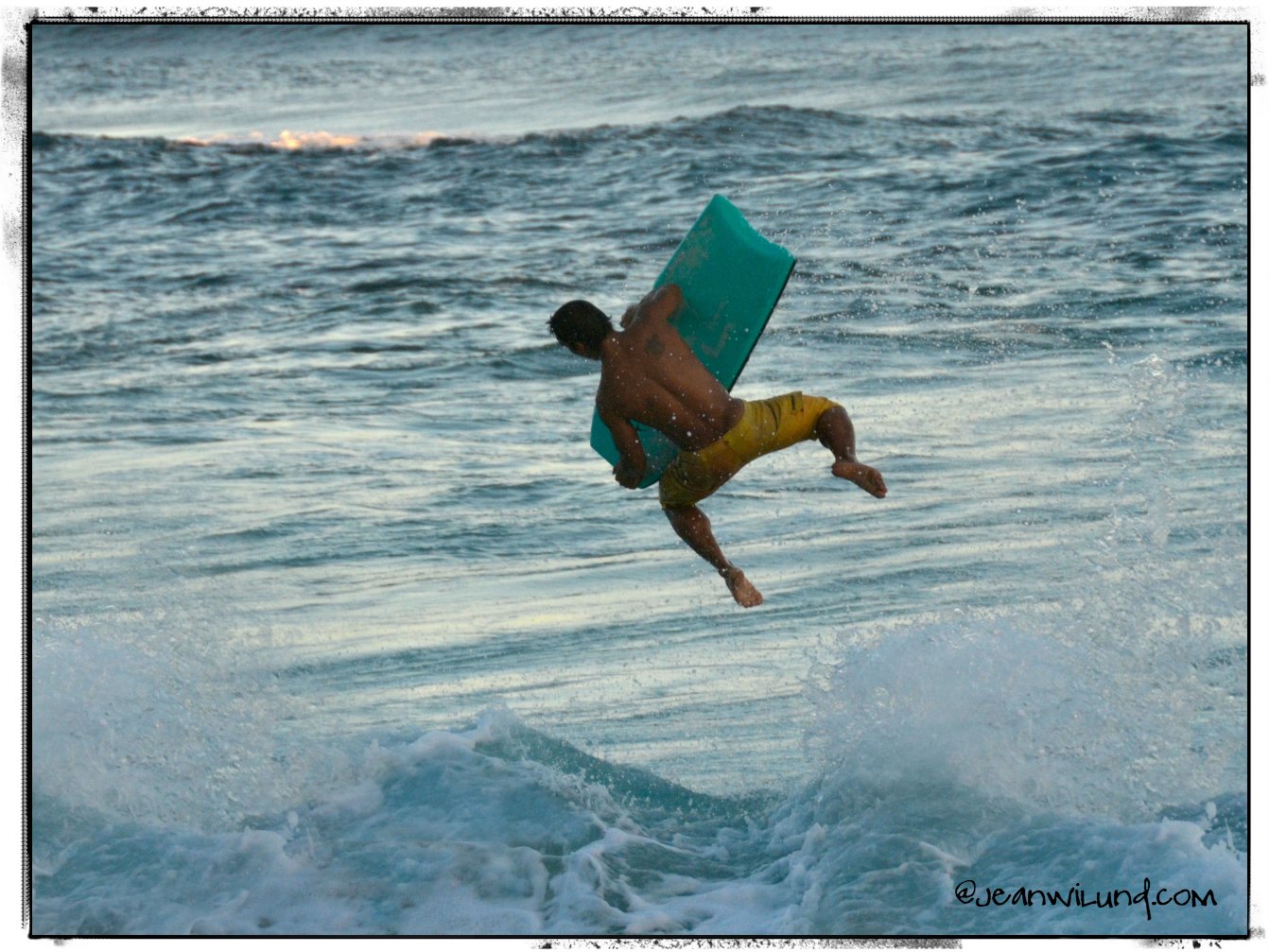 Fully expect God to do something great.
And hold on for the ride of your life.
Don't worry about the scuffs or even an occasional body slam into the surf.
If God is in it, it will all be worth it.
(If God's not in it, get out of the water! Just sayin'.)
Life is either a daring adventure or nothing at all. #TakeLifeOn #ThePowerOfGod Click To Tweet
Have you taken on any waves recently? Are you racing towards or running from one now? Share in the comments and then share this post.
Now, go and take on the day!