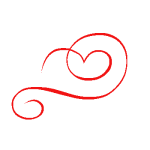 Everything could've been different if God hadn't intervened.
Whew!
We know that Jesus came to set us free from sin.
We also know that setting us free required His death, but only at the time, place and manner chosen by God before the foundations of the world.  
For many years, I took this fact for granted. I'd never stopped to think about all the orchestration this required. 
As man moved, God moved because He required a cross, not a stone, and Jesus came to set us free, not to be set free. 
Let's consider just a few of the events God had to coordinate.
But first, hit the play button on Michael W. Smith's song "Freedom" from his instrumental album by the same name. This album should be the soundtrack to Jesus' life, making it the perfect accompaniment for my posts this week.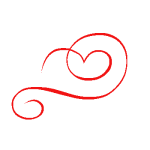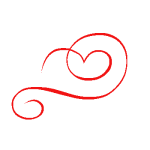 A Cross, Not a Stone
A short time before the week leading up to the cross, Christ enraged the Jewish leaders.
He claimed equality with God. 
Them's fightin' words by Jewish law. Stoning words, to be exact. 
"anyone who blasphemes the name of the LORD is to be put to death. The entire assembly must stone them…"
~ Leviticus 24:16a
The Jewish leaders declared utmost loyalty to the Law of Moses. Moses was The Man to them.
But even with their devotion to God's laws passed down to Moses, the hardness of their hearts blinded them.
They refused to see Jesus, the Christ, for who He really is ~ God in the flesh.
Thus, those loyal leaders faced Jesus and bowed low to the ground, not to worship, but to pick up stones. 
"We are not stoning you for any good work," they replied, "but for blasphemy, because you, a mere man, claim to be God."
~ John 10:33
But God required a cross, not a stone.
God had already predetermined that Jesus would be crucified on the cross, even before the Roman crucifixion was a thing. Even before being Roman was a thing. 
Long ago, through their hero Moses, God had pointed to Christ on the cross. 
"The LORD said to Moses, "Make a snake and put it up on a pole; anyone who is bitten can look at it and live."
~ Numbers 21:8 

"As Moses lifted up the serpent in the wilderness, even so must the Son of Man be lifted up;"
~ John 3:14
Through the prophet Zechariah, God had revealed how Christ would die.
"…they will look on Me whom they have pierced…"
~ Zechariah 12:10
The leaders picked up stones and set out to kill Jesus, but fortunately, God is not hindered by man's plans.
"…they tried to seize Him, but He escaped their grasp."
~ John 10:39
Not even a crowd can hold onto one man if that one man is the Son of Man. 
Two other times Jesus slipped away from those who wanted to kill Him before His appointed time, place, and manner. (John 7:30, Luke 4:30)
No one could lay a hand on Jesus because God required a cross, not a stone.
Jesus Came to Set Us Free, Not To Be Set Free
The Jewish leaders had tried to kill Jesus before His hour had come. 
Pilate tried to do the opposite. He tried to set Jesus free.
So Pilate said to Him [Jesus], "You do not speak to me?
Do You not know that I have authority to release You,
and I have authority to crucify You?"


Jesus answered, "You would have no authority over Me,
unless it had been given you from above . . ."
As a result of this Pilate made efforts to release Him . . .
~ John 19:10-12a
Jesus' words transformed Pilate from speaking with boldness and arrogance about his great authority to quaking in his Roman sandals.
Pilate had set out to put Jesus in His place.
Jesus showed Pilate that His place is above all earthly rulers.
It seems Pilate grasped this truth enough to make "efforts to release Him." 
When you're one of the heads of the government in Jerusalem, that shouldn't be too difficult, unless the Head of All intervenes.
God moved because Jesus came to set us free, not to be set free. 
Christ had an appointment with the cross He couldn't miss.
God wouldn't allow Pilate to cancel that appointment.
All through the last week of Christ's life, God moved each of the players into place so our Creator-creature relationship could be restored. 
If Jesus had been killed before the appointed time, place or manner, or if He'd been set free and not crucified, we'd be lost today.
Everything would've been different.
We'd be without our Savior, and we'd have a God who wasn't able to save us. 
We'd be without hope. 
But God was able, and we do have a Savior.
Through the cross, not a stone, we've been set free because Jesus wasn't.
"for truly in this city there were gathered together against Your holy servant Jesus, whom You anointed, both Herod and Pontius Pilate, along with the Gentiles and the peoples of Israel, to do whatever Your hand and Your plan had predestined to take place."
~ Acts 4:27-28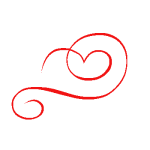 Share this post with your friends and family and join me tomorrow as we move through Easter week to Resurrection Day. 
Click to tweet:
If you liked this post, you may also enjoy these: