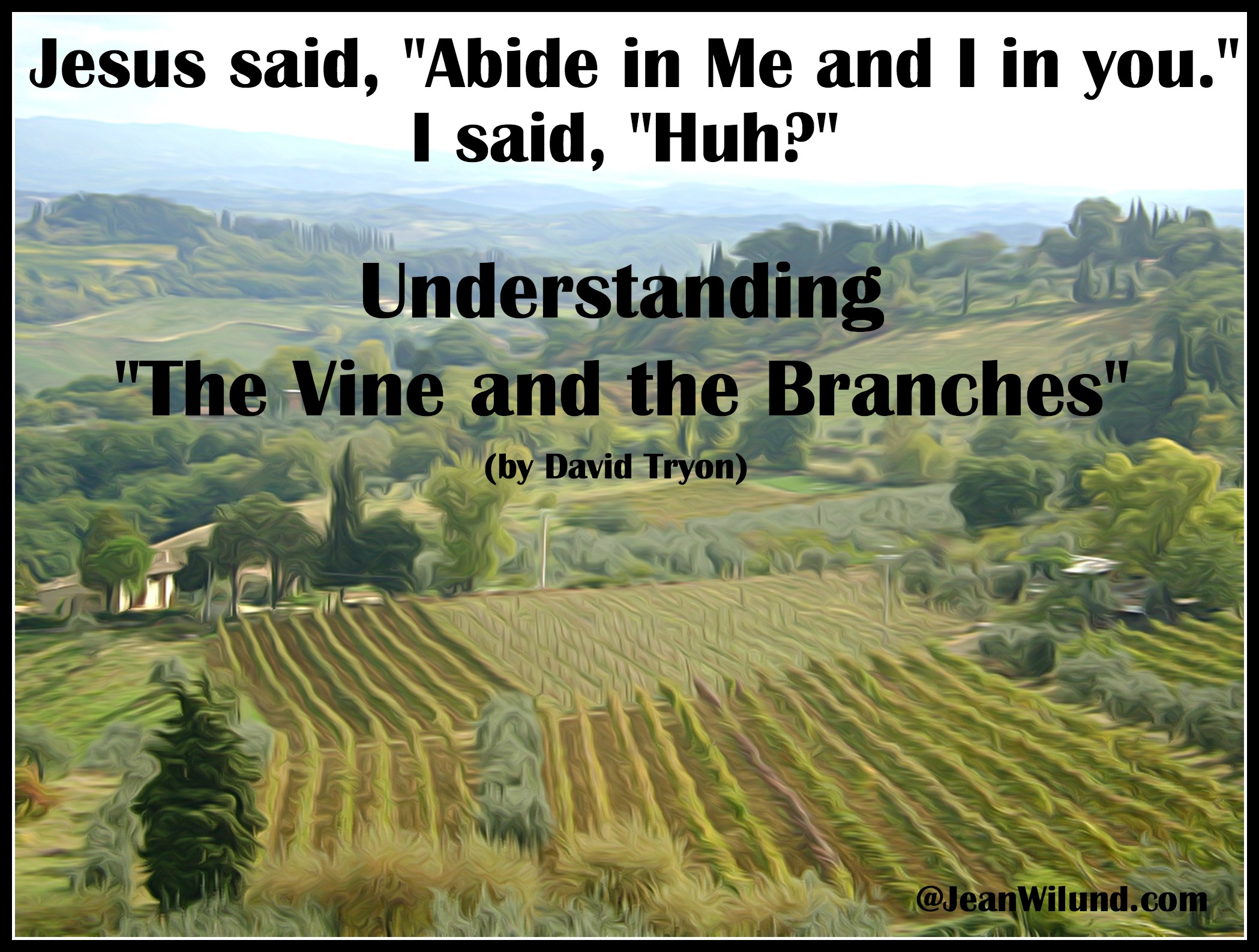 Jesus said, "Abide in Me, and I in you." I said, "Huh?"
Then He said, "I am the vine, you are the branches; he who abides in Me and I in him, he bears much fruit, for apart from Me you can do nothing" (John 15:5).
That sounded important, yet still my response was, "Huh?"
Maybe if I'd lived on a vineyard in Italy this would've made sense, but I grew up outside of Atlanta, GA, better known for peaches, peanuts and red clay.
I couldn't wrap my brain around how one could actually "abide in Christ." Until . . . David Tryon and his article "The Vine and the Branches."
Tryon made sense of this confusing, but life-changing truth.
I re-wrote all of it into more modern English, but I have no idea where it's disappeared to, so I'm including the version my dear friend and mentor Grace gave me years ago.
Yes, this is long, but I didn't want to leave any of it out for those of you who, like me, desperately want this truth to sink in and make a difference.
For those who don't have the time to delve into this long article, I'll be addressing this in much shorter clips soon, but please consider studying this. It changed me.
If God can use this to change me, why would He not do the same for you?  
---
 THE VINE AND THE BRANCHES
By
David Tryon
There are many Christians, struggling to live the Christian life, who have never discovered where the strength to live that life is to be found.
There are many earnest believers, young and old, who are continually being disappointed and cast down because they are finding their own resources so inadequate to meet the demands of real Christian living.
There are hundreds of Christians of all ages who are hungering and thirsting after a fuller, deeper life than that which they now experience. [Read more…]