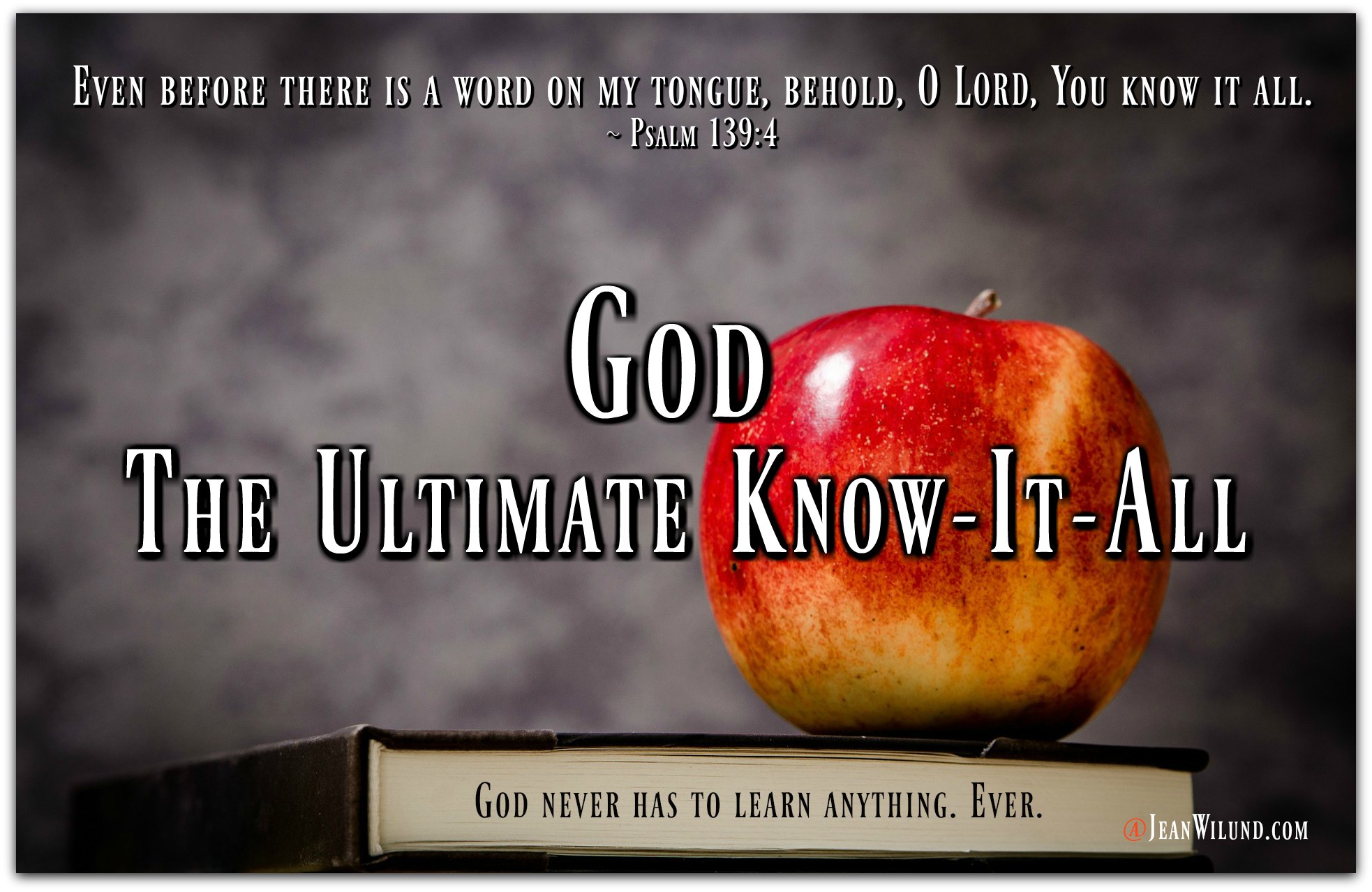 ---
Mensa, otherwise known as The Society of Know-It-Alls, admitted little Elise Tan-Roberts into their club in 2009 when she was only 845 days old.
At 2-years old, her IQ was 156, just short of Albert Einstein's 160. Not too shabby.
She could talk at 5-months old.
She could recite 35 of the world's capitals at age 2.
Imagine what God's IQ is if it could be measured?
God is the ultimate Know-It-All. The One and Only.
There's nothing more comforting than knowing the One in charge of it all knows it all.
But what does it really mean that God is All-Knowing, and what difference does that make in our lives?
Let's take a look. [Read more…]