You Are PRICELESS (for King and Country)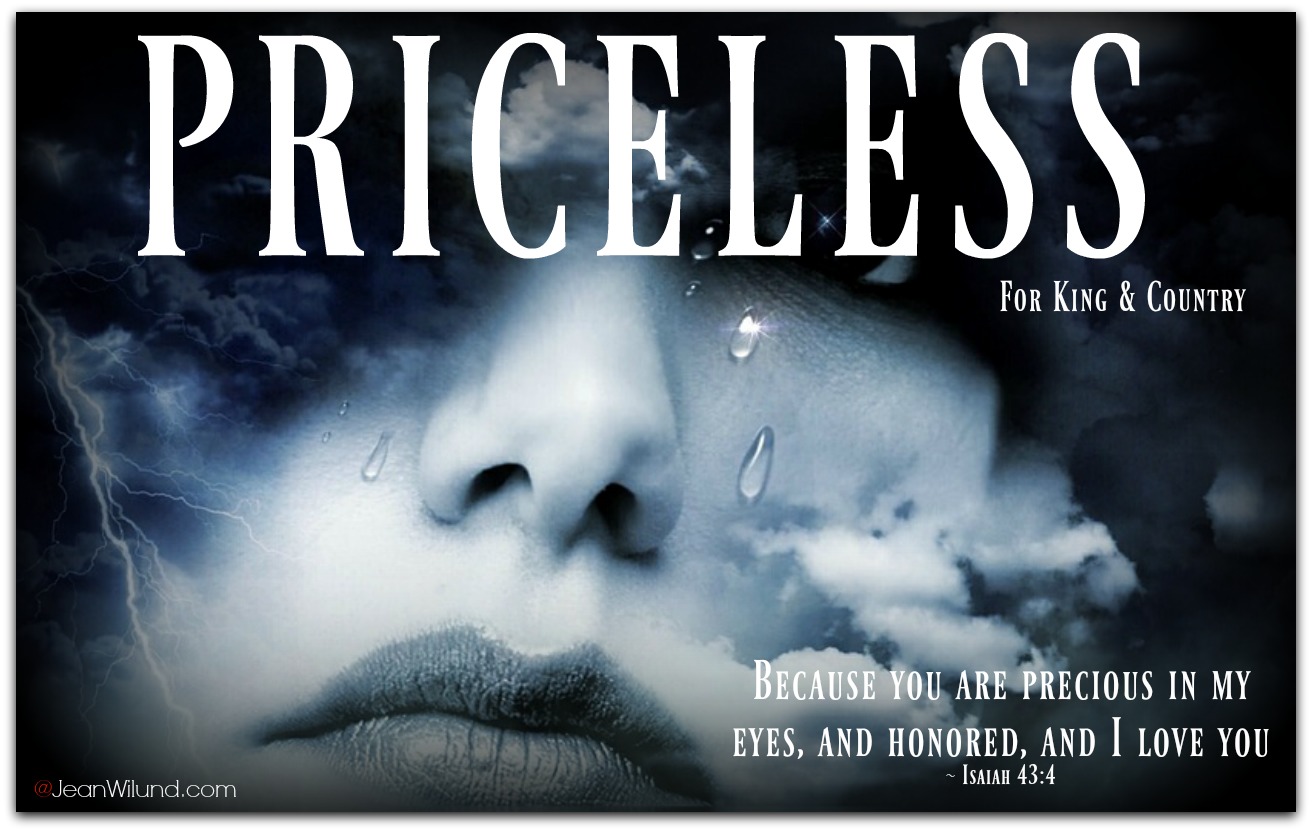 SHATTERED
---
She cried herself to sleep in the dark night in a foreign city. 
She'd tried to be careful. She'd looked for warning signs. 
And now she cried herself to sleep because she'd been wrong.
At least he let her go. Alive. But not until he'd taken from her what he wanted and left her broken. 
Christ met her in her brokenness and, like a shattered cup mended with pure gold, made her whole again.
She is PRICELESS
---
Luke and Joel Smallbone of the two-time Grammy Award-winning group for King & Country are sounding the cry: Priceless. All girls and all women are PRICELESS. 
No matter what's happened to you or what someone's told you, believe you're priceless. 
Christ died for you. From before He laid the foundations of the earth, God planned to redeem you. 
Because you are precious in my eyes, and honored, and

I Love You.
~ Isaiah 43:4
Thanks, Luke and Joel, for creating this powerful song and movie Priceless.
Priceless is in theaters now. Click to find a theater near you. 
Believe you are #PRICELESS! Watch the music video & movie by @4kingandcountry #MondayMusic Click To Tweet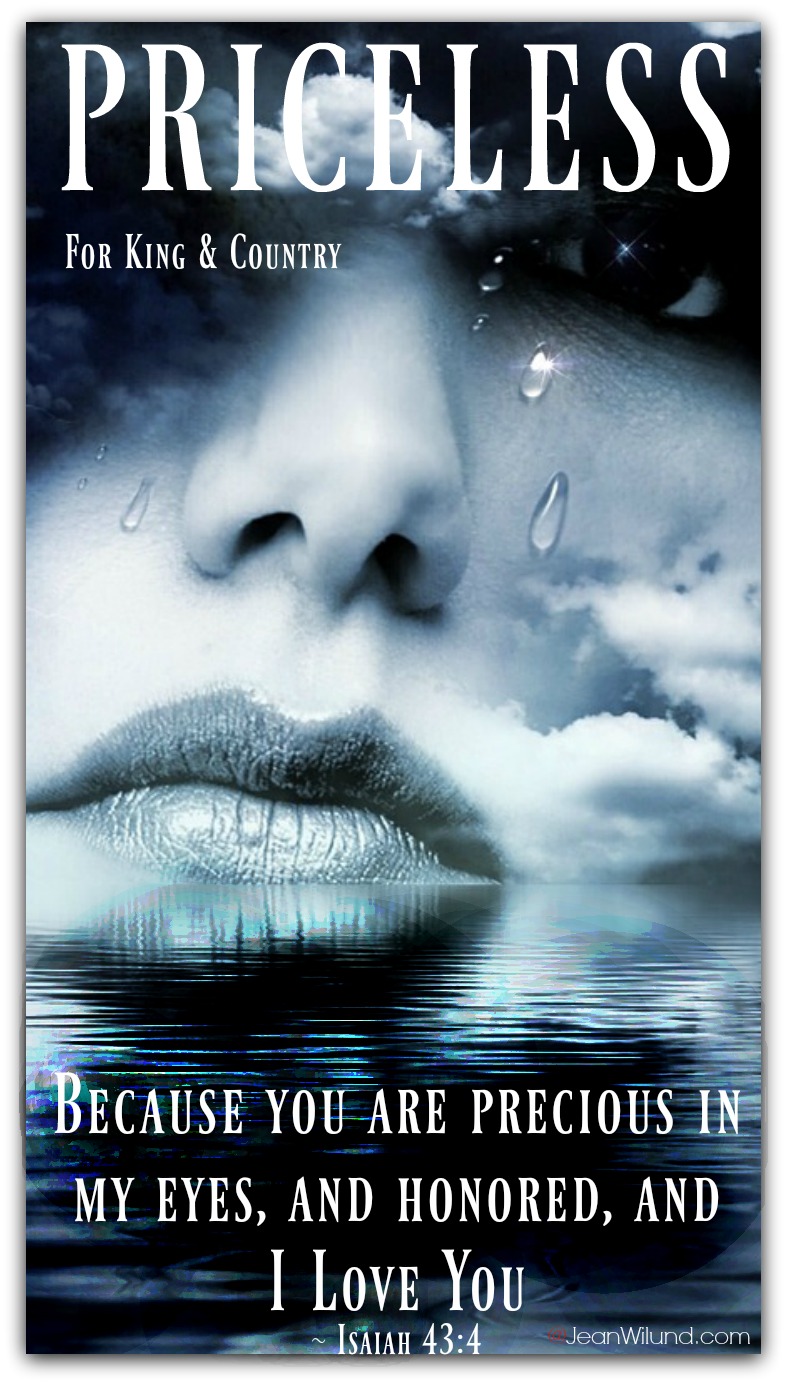 Share this with your friends.
We're living in the midst of an epidemic of men believing the lie that they can treat girls and women any way they want.
And we women are believing it too often, as well.
Let's expose the lie and destroy it with Truth.
". . . Christ also loved the church and gave Himself up for her, so that He might sanctify her, having cleansed her by the washing of water with the word, that He might present to Himself the church in all her glory, having no spot or wrinkle or any such thing; but that she would be holy and blameless" (Ephesians 5:25-27 NASB).