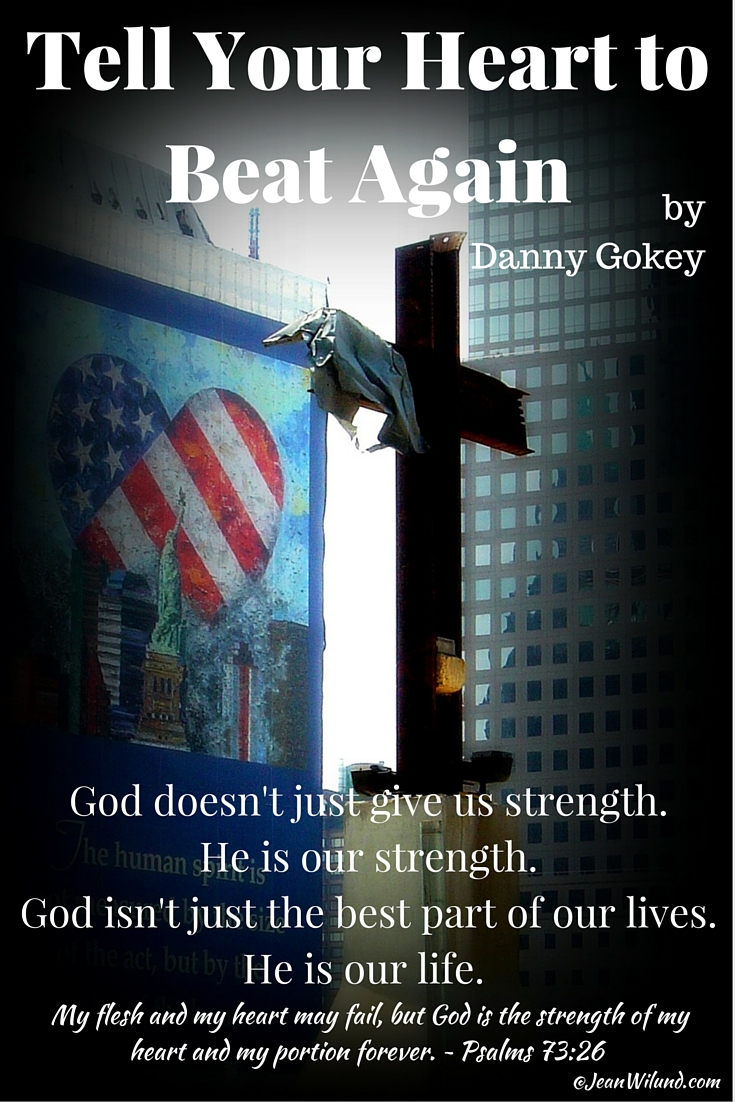 Shattered.
No way to put the pieces back together again.
The lives of a family close to our hearts shattered recently.
A lady I admire tremendously is in serious condition.
Another friend is fainting under the weight of her children's struggles.
What's stopped your heart?
When my parents died, my heart didn't know what to do.
My mind couldn't make sense of how to move forward.
How can the world continue when your heart has stopped?
I found my help in Psalms 73:26:
My flesh and my heart may fail, but God is the strength of my heart and my portion forever.
God doesn't just give us strength.
He is our strength.
He isn't just the best part of our lives.
He is our life.
That's why our hearts can beat again.
That's why we can smile at the future.
Sometimes we just can't. But He can. And He will. 
Listen to Danny Gokey explain the inspiration behind Tell Your Heart to Beat Again. It's a fascinating story about a heart surgeon who did something unusual and saved a life. 
Danny shares this powerful message, and then he sings the song: