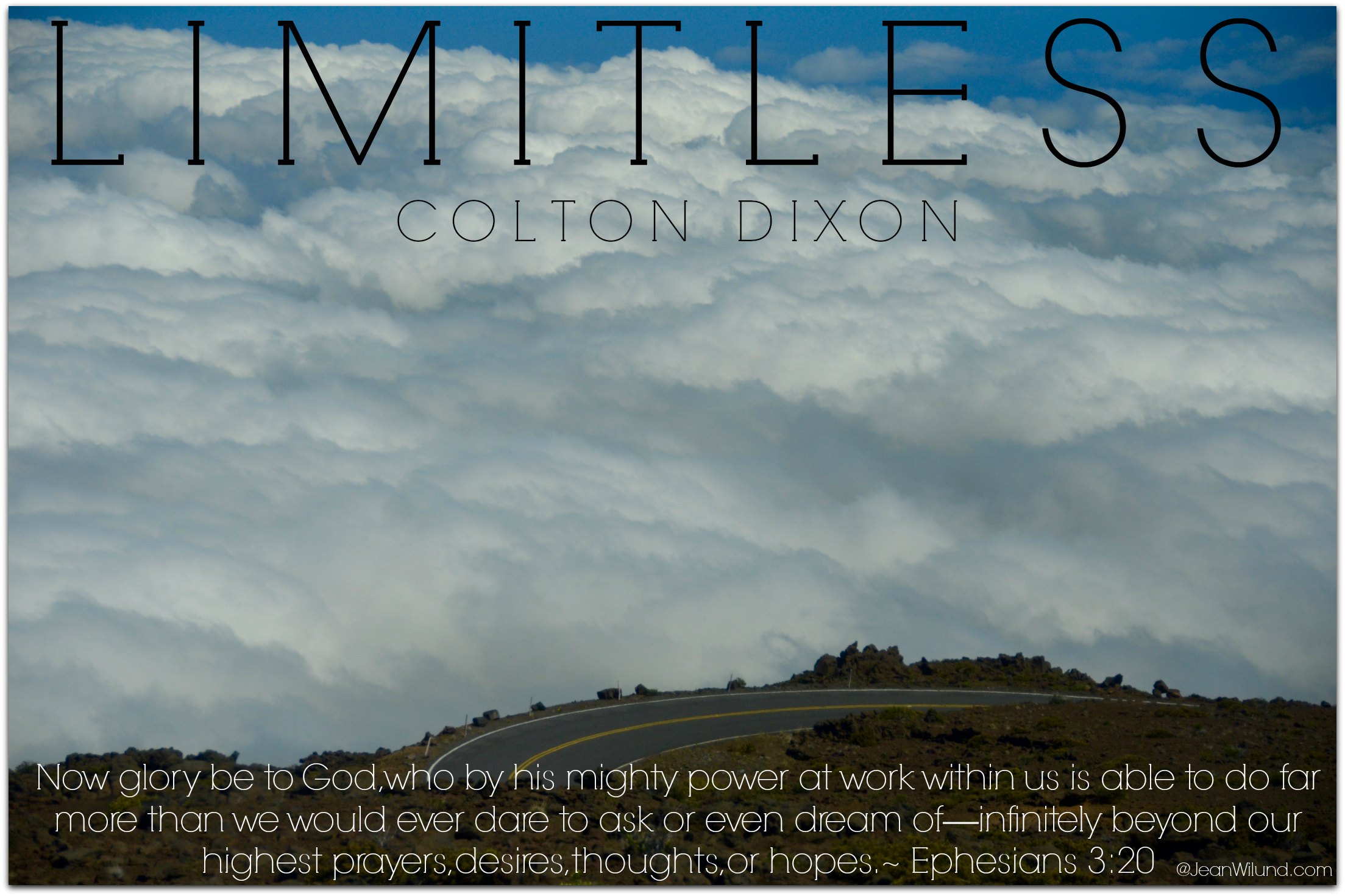 By God's mighty power at work within us, our new year is LIMITLESS.
BELIEVE.
Believe . . .
This is the year for overcoming more fears and worrying less.
This is the year for stepping out in faith, trying something new, and never giving up.
This is the year for believing God like we never have before.
Whether we'd like to remember this past year forever or wipe it from our memory, God is doing something new in 2016.
Let's not waste it.
Every breath we take is another gift from God and another opportunity to believe — to believe in His Son for salvation and to believe Him and His promises every day.
Today, believe in God for salvation. Tomorrow, and every day hereafter, believe God and His promises.
As a friend shared in church yesterday, we're all one heartbeat away from eternity. Start this next year with a limitless new life in Christ.
The other alternative — and there's only one other — is worse than we can imagine.
Another friend once told me that fear is not a good reason to believe in Christ. I wouldn't want fear to drive my decision either, but that doesn't make it any less of a valid reason.
The better reason, though, is to believe because of love — Christ's inexplicable love for us.
His love fuels His grace, fills us with deep gratitude, and draws us to Him — if we'll let it.
And it compels us to believe God and His promises. 
Let's really believe, not just say we do.
Let's believe Him that . . .
His grace and power are greater than all our sins. 
Sin's power over us is broken. 
God will accomplish all He's called us to do.
GOD will. Not WE will. He will through us.
His mighty power is mindblowingly at work in us who believe.
Remember that power? It's the one that raised Christ from the dead. It didn't raise Him from a nap, but from being dead.
With that kind of power at work in us, why do we worry? Why do we doubt?
Let Colton Dixon's music video LIMITLESS inspire you to live this next year with a new mindset — one that will take you places you've never been.
Good places. Stay away from the bad places, like that horrible place called unbelief. 
Believe! [Read more…]