My Blog presence has been sparse at best lately because I've just been too busy writing to write. I haven't forgotten about my Blog. In fact, every morning I wake with a hundred thoughts running through my mind of what I want to write to you, but the second I sit down at my computer, the three books I'm writing scream "Urgent!"
I'm forcing myself to take this time now to explain where I've been and what I'm doing, and to say, I'll be back soon with more to share than ever. And if the Lord brings me to your mind, perhaps you could pray for these books, that every word, every rhyme, every lesson would come from Him and not myself. Thanks!
So, what am I doing?
I'm writing three books for children, which are either three exceedingly long picture books, or a collection of 33 pictures books bound together. They are works in progress. One of my best friends asked me last night to explain why I would take on three books at one time. Fair question.
The first book is The Red Thread of Jesus. It traces Jesus through the Old Testament, showing how God gave us clues to the coming of the Lord throughout history so that we would know Him when He came. I'm hoping to have it published "soon," (which is to say in the next several years), and so I must get it polished. In order to polish it, I really must finish writing it. I wrote it two years ago. I re-wrote it last year. I'm on my third (and quite possibly not my last) re-write now. It's just not ready for publication, but I'm pursing it nonetheless, so I'm writing fast and furiously…and loving every minute of it!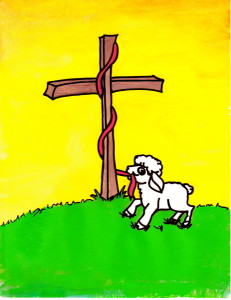 The second book is The Footsteps of Jesus. If you don't know, I teach Bible ("I'm the Chapel Lady") at Riverbend Day School here in Lexington, SC. I taught The Red Thread of Jesus for two years, but now it's time to introduce the children to the New Testament…enter The Footsteps of Jesus. It follows Jesus through the New Testament all the way to His Second Coming. Since it's impossible for me to teach something I've not yet written, I'm writing fast and furiously…and loving every minute of it!
The third book is The Face of God. One of the ages I teach is 2 year olds. I've raised three 2-year-olds, and I've taught 2-year-olds in the Day School for awhile, but it really just got through my thick head that "stories" really are lost on them. As brilliant as our 2-year-olds are, nevertheless, Jesus' teachings go straight over their precious heads. But not the Rhymes! Oh, how they love the action rhymes! Let them jump around the room like animals on Noah's Ark, and they will love you forever. So, I've decided to teach them the names and character of God, Jesus, and the Holy Spirit through fun action rhymes. May I refer you now to my previous astute revelation that it's impossible for me to teach something I've not yet written, so I'm writing fast and furiously…and loving every minute of it!
Pouring through God's Word as I write these books has been one of the most exciting experiences of my life. Rather than getting bored with the "same old stories," I come away each time in dumb-struck wonder at the depth of His Word.
As soon as I dive one layer deeper into Jesus' teachings, I discover there's another waiting to be revealed…it's been there since before the original ink dried, but the Holy Spirit knows the timing in which to reveal it those who will do the hard work of studying.
I'm so thankful that there's been countless others who've gone before me, who've worked harder than I can imagine to reveal the treasures hidden in God's Word so that ones like me can soak it all in. And I'm eternally grateful that the Holy Spirit Himself is our Teacher, opening our eyes to His Truth.
There's simply nothing about God that is not astounding!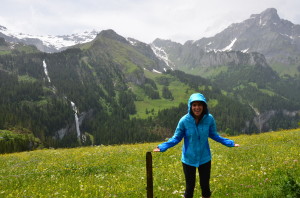 "Now to Him who is able to do immeasurably more than all we ask or imagine,
according to His power that is at work within us,"
~ Ephesians 3:20 (NIV)
So, as I trust God to do immeasurably more than all I can ask or imagine (and I have a huge imagination), I ask you not to give up on me or my blog, but to pray for me and to ask God to open our eyes to the wonderful Truth of His marvelous Word!
I'd love to hear back from you, so please leave a comment or thought…